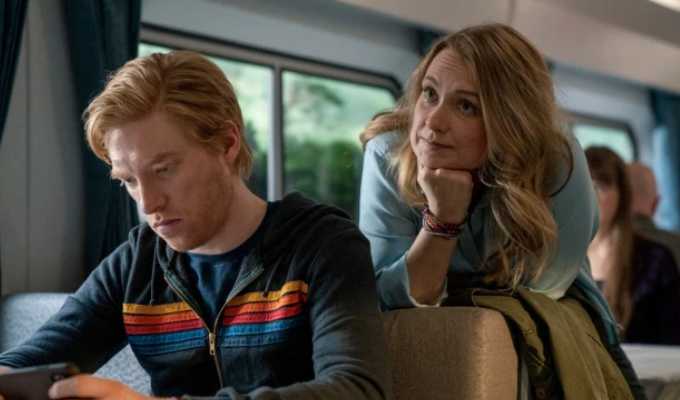 Nowhere to Run
Sky's rom-com thriller Run will not be returning for a second series.
American broadcaster HBO has decided not to renew the show, written by Phoebe Waller-Bridge's regular collaborator Vicky Jones.
It starred Merritt Wever as Ruby, a woman leading a dull suburban existence until she receives a text from her old flame, Billy (Domhnall Gleeson), prompting her to flee her family for a cross-country adventure.
In a statement to Deadline, HBO said: 'After exploring potential ways of continuing Ruby and Billy's journey, together with showrunner Vicky Jones, we have come to the decision that we will not be moving forward with a second season of Run.'
The series was largely praised by critics, with the New York Times calling it 'a jittery, often darkly funny ride, propelled by a hellbent, coal-fired plot engine' and The Guardian praising its 'no man's land of delicious suspense.'
Waller-Bridge was among the executive producers and had a recurring role in Season 1.
Published: 11 Jul 2020
What do you think?