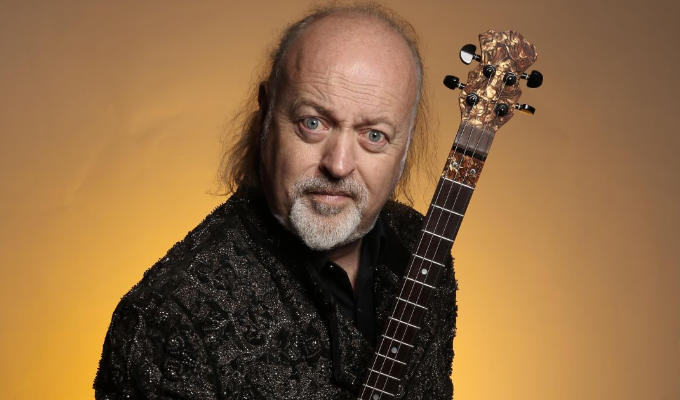 Bill Bailey writes a guide to happiness
Bill Bailey has written a new book about how to be happy.
The title, Bill Bailey's Remarkable Guide To Happiness is due to be published in October by Quercus.
The comic has also illustrated the book, as he did his previous tome, 2016's Remarkable Guide To British Birds.
The publishers say: 'From paddle-boarding down the Thames in a Santa hat, to wild swimming in a glacial river, Bill considers the exhilaration of the outdoors, as well as the quieter pleasures of clearing out your moth-eaten grey T-shirts.
'He attempts to see beyond the mumbo-jumbo of the wellness industry and aims for the heart of real joy and contentment - and how we can all achieve it.
'This collection of funny, meditative and thoughtful essays seeks out simplicity and clarity as a corrective to the endless background noise of anxiety-inducing news chatter. Whether it's whooping aloud while cycling through a pine forest, putting pen to paper, or immersing yourself in music, Bill's guide to happiness is an antidote to the frenetic whirl of modern life.'
Click here to order the title from Amazon, priced £20
Published: 8 Jul 2020
What do you think?