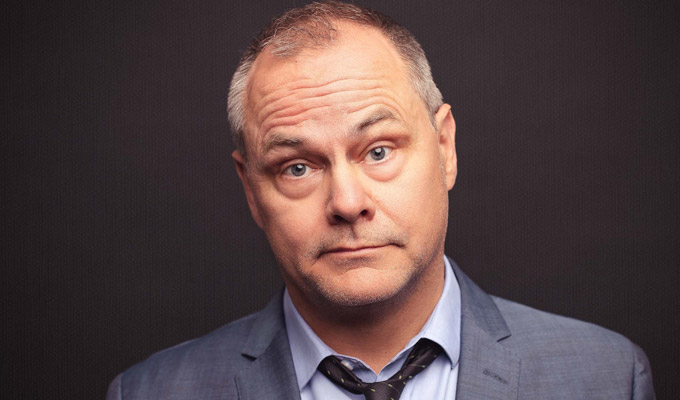 Jack Dee writes a new book
Jack Dee is writing a new book in which he 'solves' his fans' problems.
The comic has been asking for emotional, relationship and work dilemmas to form the basis for the as-yet untitled work.
It is not the first time Dee has acted as agony uncle, with his BBC Two panel show Help Desk having run for three series from 2015 to 2017.
The book is not due out until October 2021, with the comic soliciting questions for the next three months.
He joked: 'During lockdown I have retrained online as a psychotherapist and am now open for business. It was an arduous four hours study but worth it, as I now have a certificate of completion from The Ruislip College Of Advansed Learning (sic). And that means that I am fully qualified to handle most stuff.'
But he added the disclaimer: 'My publishers have insisted I tell you that I haven't [retrained as a psychotherapist] and I am in no way qualified to give you advice.'
Those who submit a question via Twitter, using the hashtag #askjack, also have to agree to a 12-point legal document of terms and conditions, giving publisher Quercus rights to publish the work and handle their data. The legal blurb also says those submitting problems must agree to delete old tweets related to their question, if requested.
At the time Help Desk launched, Dee said: 'I'm not an obvious agony uncle, that's partly why it works. But I have a real desire to find out the little stuff about people's lives, it can often be funniest.'
Place an early order for the new book here. It will be Dee's second title, following his 2009 autobiography Thanks For Nothing.
Meanwhile, he is due to resume his tour in September, coronavirus restrictions permitting. Click for dates.
Published: 6 Jul 2020
What do you think?