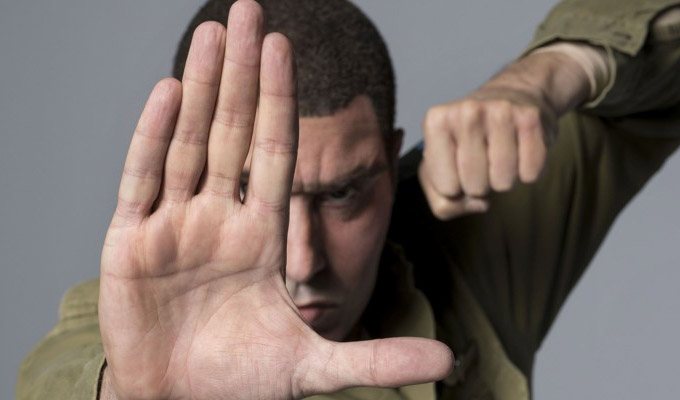 Sacha Baron Cohen gatecrashes a right-wing gig
Sacha Baron Cohen has gate-crashed a right-wing pro-gun event in the US.
The comic last night led an offensive singalong at an outdoor meeting of the Washington State Three Percenters militia group.
Wearing overalls and disguised in a beard, he asked the 500-strong crowd: 'Who wants to
The song urged people to attack people in masks, liberals, CNN, The World Health Organisation and Barack Obama, asking 'What we gonna do? Inject them with the Wuhan flu or chop 'em up like the Saudis do'.
And it was received with enthusiastic hollers from the gathering, who joined in with the choruses.
However in a post in their official Facebook page the group said: 'We were appalled at the performance of an entertainer adorned in clown-face, who -- much to our group's mutual repugnance -- voiced a series of racist and antisemitic jokes and songs, while on the stand…. we disavow any affiliation with this lamentable individual.'
They posted their own video showing organisers admitting at the event that they got 'catfished' by the stunt and called it 'a hit job from extremists' designed to divide America.
They also claimed a 'large, late donation' from a California political fund was what got Baron Cohen onto the stage in the town of Olympia.
The Washington State Three Percenters deny the usual portrayal of them being a milita, but say they want to 'rein in an overreaching government and push back against tyranny' and sells military armour on its website.
Published: 28 Jun 2020
What do you think?