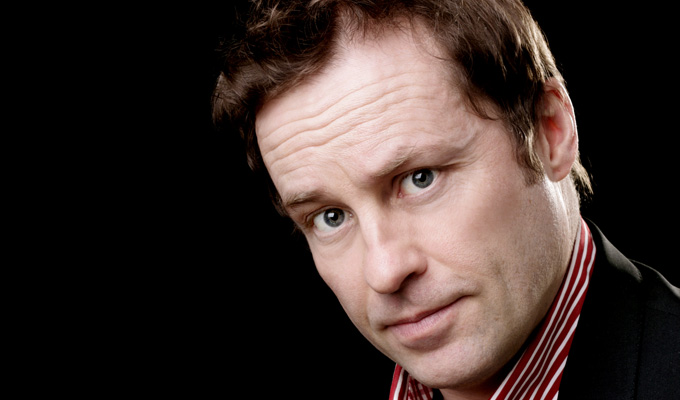 Ardal O'Hanlon writes a new novel
Ardal O'Hanlon is writing a new book – 22 years after his last.
The comic is using his time in lockdown to put the finishing touches to the novel, although he is keeping details close to his chest.
'It's a departure for me,' he told fellow stand-up Jarlath Regan on his Irishman Abroad podcast. 'It's a genre novel. I don't want say too much else.
'I'm redrafting it during lockdown. There's not a lot to be said about it other than that I'm really enjoying it and that it gives me focus at this crazy time.'
O'Hanlon first book, Talk Of The Town – about a frustrated 18-year-old working, drinking and fighting in Dublin – was published in 1998. It remained on the bestseller charts for more than six months, published in the US under the title Knick Knack Paddy Whack and made a list of the 1,001 books to read before you die.
But the Father Ted and Death In Paradise star admitted he experienced writer's block when it came to the follow-up.
'I tried to write a second novel about five years after I wrote the first novel and really failed quite badly,' he told Regan.
'That really rocked my confidence for a couple of years. I just binned it. It didn't work, it was unsalvageable.'
'I was lucky with my first novel I poured everything I had into it and it was very well received, generally, and it sold very well. The was very gratifying, very flattering and justified the huge effort that you make
'You get delusions, of course, after that. You think "I've done it once before, I'll be able to it again". And the reality was I couldn't do it.
'I didn't have a particularly good story to tell, I stopped and started too often because I was busy with other stuff; the tone went in different directions and I just lost my grip on it. I couldn't keep it all in my head, eventually I just had to abandon it
'It's a terrible thing to have to do because I spent a lot of time on it; Time I could have spent on other stuff; capitalising on my acting career and my stand-up
'So I haven't attempted to do that again until about four years ago, shortly before I got the job on Death In Paradise [when I put together] a draft of a novel.'
O'Hanlon, who quit Death In Paradise last year, just completed his latest stand-up tour, The Showing Off Must Go On, before the lockdown came in.
Published: 20 May 2020
What do you think?