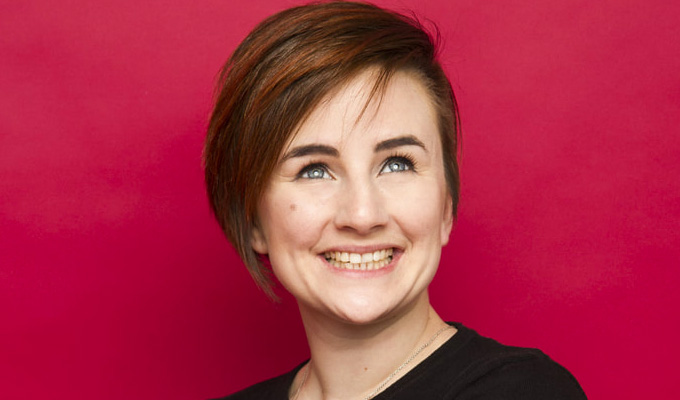 Jurgen Klopp tweets land Laura Lexx a book deal
Stand-up Laura Lexx has landed a book deal on the back of a successful Twitter thread.
Her posts imagining life married to Liverpool manager Jürgen Klopp went viral in March, with the first tweet amassing 5.6million views.
Now she had signed a deal with publisher Two Roads to expand the idea into a book, called Klopp Actually, to be published this autumn.
The company also bought the rights to a second story, Pivot, a novel about an amateur women's netball team, which will be released in 2022.
Lexx's original tweet – below – attracted 55,000 likes, with the likes of Seth Meyers, Gary Lineker, Philippa Perry and Billy Bragg getting involved. And author Marian Keyes said, 'I'd LOVE to read a whole book of Laura's funny, clever, sweet imagination . . . it made me laugh a huge amount!'
Now Klopp Actually will follow heroine Laura as she escapes the chaos of the world by imagining what football's most sensible heartthrob would say as she navigates the stresses and anxieties of day-to-day life, from job interviews to furniture shopping in Ikea to making a birthday cake for their daughter, Klipp.
If I ever met Jurgen Klopp I'd say "omg if we have a baby we should call it Klipp" just so he'd raise an eyebrow at me and tell me I'm a moron and I'd be so naked by the time he'd finished doing that.

— Laura Lexx (@lauralexx) March 13, 2020
Lexx said: I'm so excited that I have the chance to write – making people laugh with that thread was lovely in itself, but the fact that it's led to me being able to write a full book and another novel is just making me burst with pride. This goes out for everyone who ever messed about on Twitter instead of working . . . sometimes it pays off.'
Kate Hewson from Two Roads said: 'Laura's Jürgen Klopp thread was the first thing to make me laugh in days, and it translates wonderfully to the page – it's the hilarious, heartfelt escapism we all need right now. Just as exciting, though, is Laura's funny, warm-hearted novel, and we're thrilled to be Laura's publishing home for what we're sure is the start of a brilliant new branch of her career.'
The book has already received some celebrity endorsements. Fellow comic Sara Pascoe said: 'Laura is so funny and I can't wait to read this book and I hope it isn't awkward when I *actually* marry Jürgen Klopp"
And writer Emma Kennedy added: 'It's rare to find brilliant new talent, rarer still to discover it on Twitter but Laura's thread on Klopp was my highlight of the year. I cannot wait to see what she does in novel form. I shall devour it. A great shining comedic talent.'
The titles were acquired from Lexx's literary agent Diana Beaumont at Marjacq in association with her comedy agent Andrew Roach Talent.
Klopp Actually is already available to order here.
Published: 11 May 2020
What do you think?