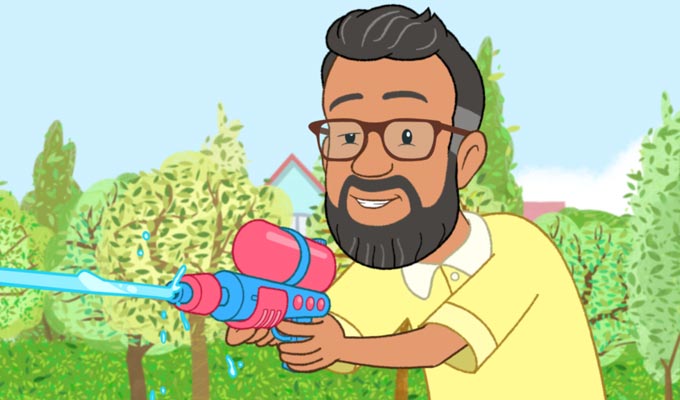 Now Romesh Ranganathan is even in cartoons...
Romesh Ranganathan has been turned into a cartoon, to appear on Jason Manford's pre-school show Daisy & Ollie.
He will play a neighbour in the series, which Manford created, in two episodes, airing on Channel 5 on Wednesday and Friday this week week at 7:10am.
Manford also voices Daisy's Daddy in the show and invited his fellow comic to take part in the episodes, entitled What Makes The Perfect Playdate? and 'What's the Point In Playing Games If You Don't Win?
In the two episodes, Romesh and his son come round for some play dates – but the parent sdo not get along so well, causing some awkward, competitive moments between them.
Ranganathan's appearance follows Paddy and Christine McGuinness guesting on the show to celebrate World Autism Awareness Day. last week
Here are a couple of clips:
Published: 6 Apr 2020
What do you think?