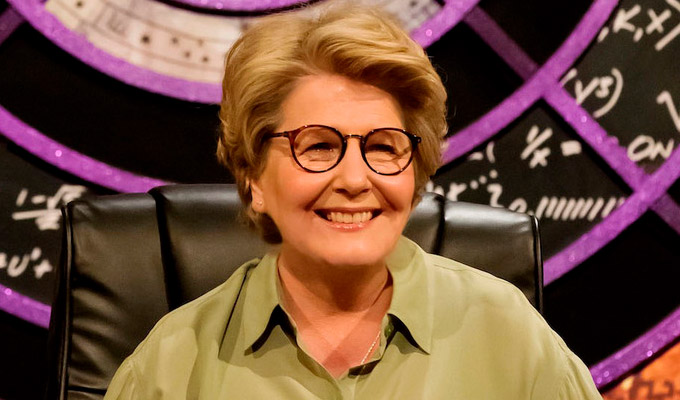 Sandi Toksvig launches web series
Sandi Toksvig has joined the army of comedians offering online content from her home.
She has started her own YouTube channel Vox Tox, to host a series of intimate ten-minute chats about women in history, delivered from her study.
The former Bake Off host writes them with the aid of one of the QI elves, Alex Ball, who sources images and extra facts. Toksvig's wife Debbie, who was a camera operator for many years, looks after the tech side.
The QI host said: 'In these new times I like to think we are all doing what we can to help out. Unfortunately, as I have asthma I can't go out but I decided that that would not stop me trying to do something.
'I have been having online coffee dates with friends and saw no reason not to extend these invitations to those people who may be on their own or who could just do with a familiar face and want to join me.
'So every day, we broadcast an eight or nine-minute chat from my house putting each day into some historical perspective. I have been using an 1878 book called The Book of Days which was written with the intention to look at each day of the year and find something of note but also to evoke "feelings beyond self on which depend remoter but infinitely greater interests". How wonderful!'
Here's the latest:
Published: 27 Mar 2020
What do you think?