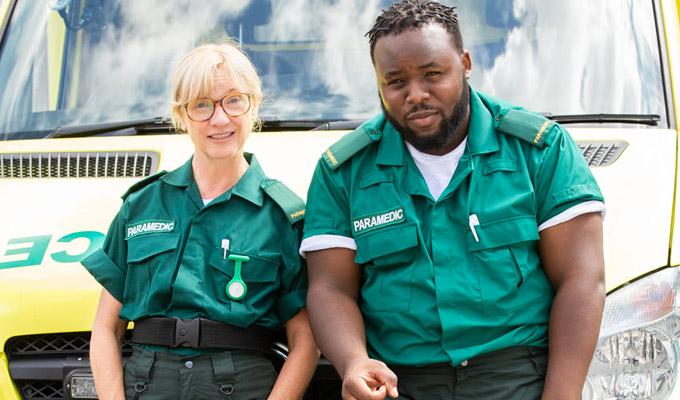 Sky picks up Samson Kayo paramedic comedy
Sky has commissioned a new comedy starring Samson Kayo as a paramedic.
The new series, Bloods, co-stars Ab Fab's Jane Horrocks as his colleague in the ambulance on the streets of South London.
Now picked up for six half-hour episodes, the show started life as a one-off Sky comedy short in 2018.
Kayo said: 'I'm super excited to show the world Bloods, especially because I almost became a paramedic. Lucky for the NHS, I chose to play the character instead.'
Horrocks added: 'I am very much looking forward to working on Bloods and being paired with the extremely funny Samson Kayo. I know nothing of the world of paramedics, but maybe I need to overcome my fear of blood before I start.'
The show was Kayo's creation, now Benidorm writer Nathan Bryon will script the series with Trollied's Paul Doolan. It is being made by Roughcut TV, the production company set up by The Office producer Ash Atalla.
Published: 12 Feb 2020
What do you think?