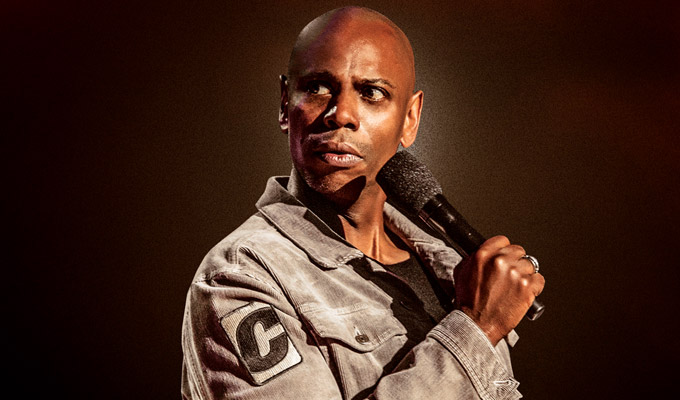 Dave Chappelle adds more dates
Dave Chappelle has added five more nights to his run of dates in London.
But the new shows also sold out instantly at £100 a seat, leaving only 'platinum' tickets at £286 to £316.50 through Ticketmaster.
It puts the £400-plus that touts were asking on controversial ticket resale site Viagogo, as Chortle reported yesterday, into focus.
Chappelle will now be at the 400-seat venue for five nights from February 9 to 19, promising new material following his 2019 Netflix special Sticks & Stones.
The gigs have a strict no-mobile-phone policy, with audiences having to place their devices into secure pouches – or face ejection. And officially, the theatre offers a no-resale policy saying it can insist on ID and adding: 'If you sell or purchase tickets for this event via a reseller... the ticket will be cancelled without refund.'
Published: 24 Jan 2020
What do you think?