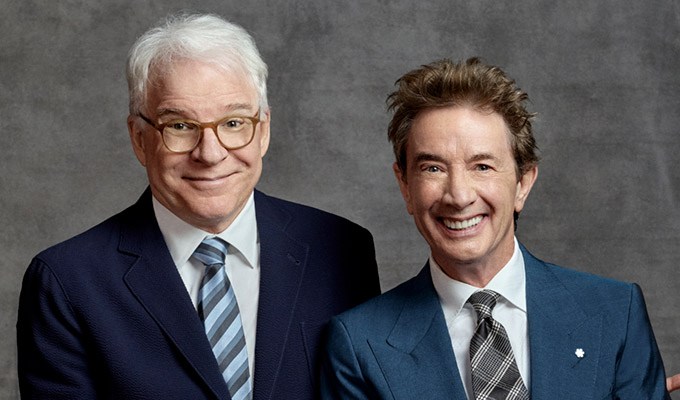 Steve Martin and Martin Short to star in 'true crime' comedy
Steve Martin and Martin Short are making a new comedy series inspired by the true-crime craze.
American streaming service Hulu has commissioned a full season of the as-yet-untitled show, which Steve Martin co-created with Grace and Frankie's John Hoffman.
The show will revolve around 'three strangers who share an obsession with true crime and suddenly find themselves wrapped up in one.'
A younger actress will be cast to play the third lead alongside the comedy veterans. But despite his sizeable list of credits, this is Steve Martin's first starring role in a TV series.
Executive producer Dan Fogelman told Deadline: 'When you're lucky enough to have lunch with Steve Martin - and halfway through the meal he says, "Hey, I have an idea for a TV show" - it's a pretty good day. This is as exciting as it gets.'
Real-life friends Martin and Short are currently touring together, with UK and Ireland dates in March, although the show at Birmingham's Resorts World Arena on the 18th has been cancelled.
A previous live show An Evening You Will Forget for the Rest of Your Life, was released on Netflix in 2018.
Published: 20 Jan 2020
What do you think?