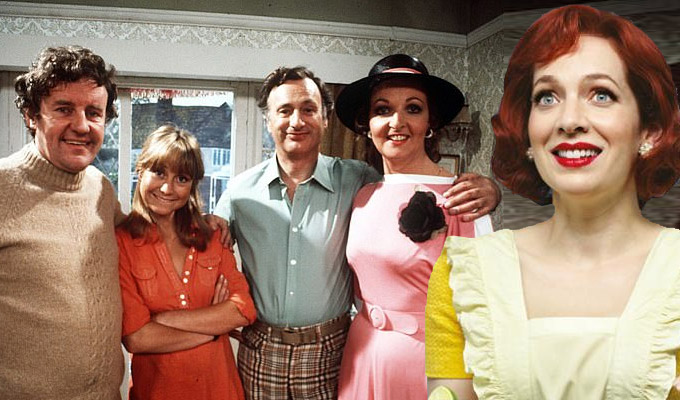 The Good Life to be a stage show
The Good Life is set for a stage revival, with the IT Crowd's Katherine Parkinson cast as Barbara.
The role was originally played by Felicity Kendall in the BBC sitcom, which launched 45 years ago.
By coincidence Parkinson was born in Surbiton – the same suburb where Tom and Barbara Good embarked on their experiment of going self-sufficient.
Playwright Jeremy Sams has penned a new script based on the work of series creators John Esmonde and Bob Larbey, today's Daily Mail reports.
Producers at Fiery Angel are said to be negotiating for a three-week run at the Theatre Royal, Bath, in June ahead of a hoped-for West End run. But the deal will not be sealed until the full cast is confirmed.
The company has previously put on hits such as Phoebe Waller-Bridge's Fleabag, the West End versions of Touching The Void and Hairspray, and Rob Brydon's Songs and Stories tour.
They also previously produced Home, I'm Darling with Parkinson starring as a woman striving to be the perfect 1950s housewife (as she's pictured above).
The Good Life was previously performed as stage show in 2012 – in the Lass O'Gowrie, a tiny pub theatre in Manchester. That was the first time the sitcom, which also starred Richard Briers, Paul Eddington and Penelope Keith, had been adapted for a live show after Larbey, who died in 2014, gave his blessing
Published: 3 Jan 2020
What do you think?