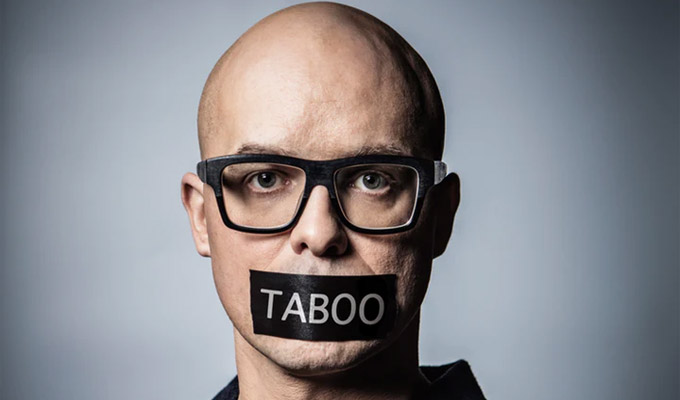 Comedians given the Finger
A Belgian TV show featuring disabled people and a German campaign against taxes on sanitary products have won the first Finger Awards, created to honour comedy projects with a social impact.
The accolade for most creative comedy was given to Taboo, in which Flemish comedian Philippe Geubels invites four guests with a range of disabilities or illnesses for a week's holiday in a country house.
After spending time getting to know his guests, he does an entire stand-up set on every topic raised, with his friends on the front seats of a comedy club packed with people facing the same issues.
The award for most effective comedy was given to The Tampon Book created by campaigners at The Female Company. They gamed the system by selling tampons hidden in a book, which is free of tax.
An honorary mention was awarded to German comic Jan Böhmermann for his project Do They Know It's Europe where 20 political satirists from 16 European countries, united to create a new anthem for the 2019 European Parliament election.
Böhmermann has previously made headlines for enraging Turkish president Recep Tayyip Erdogan, evoking a diplomatic incident over a poem in which he accused the head of state of having sex with goats.
The Finger Awards were created by the international Comedy for Change collective of industry professionals who try to make the world a better place through comedy.
Eighty candidates from more than 30 countries were nominated for tonight's inaugural awards, which were handed out at a London ceremony hosted by Cally Beaton, a former TV executive turned comedian.
Omri Marcus, director of the Finger Awards said: 'It was George Orwell that once said that every joke is a tiny revolution.
'We have ambitions for these awards to make it clear that the unique power of comedy to shake perceptions, raise awareness, ridicule social injustice and sometimes even literally change legislation is in our hands.'
Published: 5 Dec 2019
What do you think?