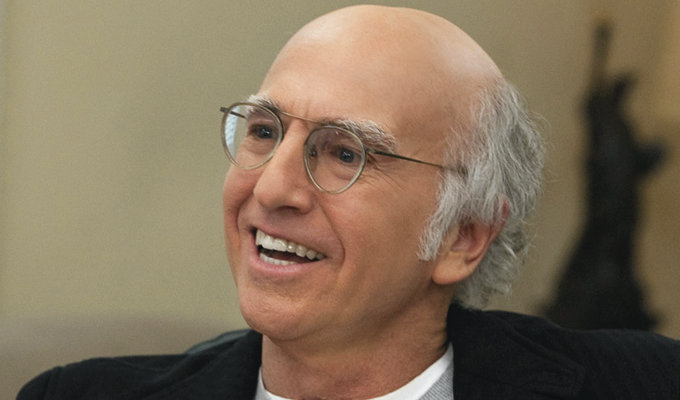 Pretty, pretty, bad?
Larry David's long-forgotten 1998 film Sour Grapes is to be screened in London, as part of a day-long celebration of the Curb Your Enthusiasm creator.
David wrote and directed the show, about a man who lends his cousin two quarters to put in a Las Vegas fruit machine, winning £400,000.
A bitter feud then develops between the two relatives as they row over how the windfall should be split.
Despite having clear echoes of Seinfeld, the show was panned by critics at the time of its release, and currently has a 21 per cent score among professional reviewers on Rotten Tomatoes.
It also made it on the 2000 list of esteemed critic Roger Ebert's most hated films. In his review, he remarked: 'I can't easily remember a film I've enjoyed less.'
David himself has expressed regrets over the film. In an episode of Curb he tells his wife to stop lending people the film, and says he doesn't believe a friend who claimed to have enjoyed it.
Sour Grapes is to be screened as part of the Larry David Festival at the Moth Club in Hackney on November 24,
The day also includes a lecture from Stephen Lambe, who wrote a Seinfeld episode guide, as well as his pick of Seinfeld and Curb episodes.
Tickets are available here.And here's a trailer for Sour Grapes:
Published: 8 Oct 2019
Recent News
What do you think?