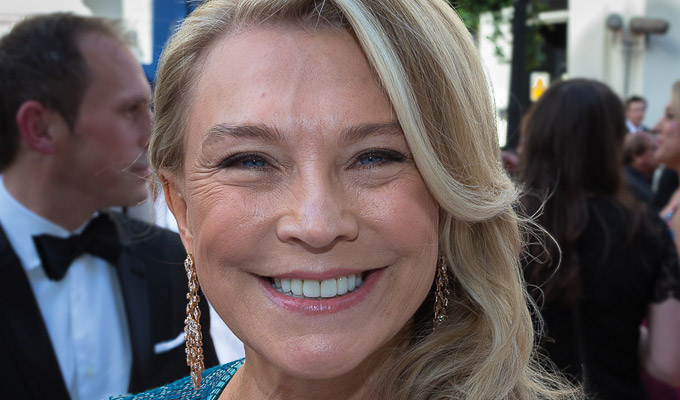 Amanda Redman to star in new comedy about becoming a mum at 63
BBC One has commissioned a new comedy pilot about a woman who becomes a mother again at 63.
Bumps has been written by Lucy Montgomery and Rhys Thomas, and stars Amanda Redman.
She plays Anita who uses an egg and sperm donor to have a baby st the same time as her 40-year-old daughter discovers she is expecting her first child.
The BBC said: 'Bumps is an uplifting cross generational comedy offering a whole new spin on family dynamics. Anita hasn't really thought through the impact this baby will have on her body or her psyche or her finances. Not for one millisecond has she considered how her decision to have a child will impact on her two grown-up kids. She thinks she's earned the right to do what she wants and she doesn't realise the emotional bomb she's detonated.'
Shane Allen, the controller of BBC comedy, said: 'Bumps brings a modern spin on the family sitcom through its lens on the mother and daughter dynamic. Rhys and Lucy have created a vibrant world of endearing characters who capture the dysfunction, frustration and love at the heart of family life.'
Phil Temple, executive producer at programme-makers Kudos said: 'We are overjoyed to be making this show for BBC One. Anita is a force of nature and there is no one better to bring her to life than the supremely gifted Amanda Redman.
'Rhys and Lucy's script is truly original - it's funny, thought provoking, touching and full of characters we are sure the audience will fall in love with.'.
Published: 22 Aug 2019
Recent News
What do you think?