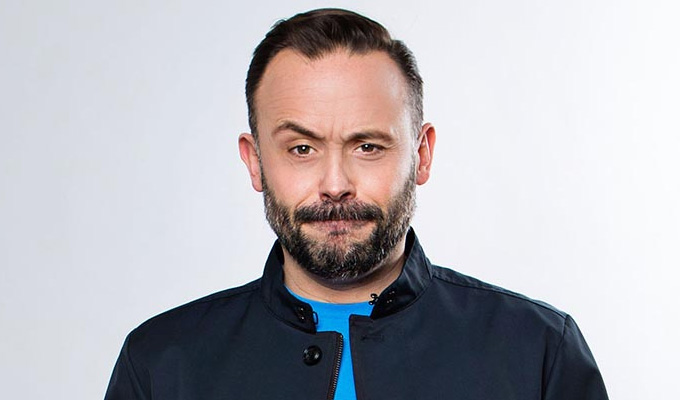 Did the middle class ruin Britain?
Our pick of the week's comedy on TV and radio.
Sunday July 21
DINNERLADIES DIARIES: First made for Gold, this three-part documentary series starts a repeat run on Yesterday. Using unseen footage of Victoria Wood, the programme-makers follow the tale of how the much-missed comic made her first sitcom. Yesterday, 7pm
Monday July 22
COMEDY CATALYSTS: Over the next four nights, up-and-coming stand-ups talk about the comedians who inspired them. Tonight it's Sophie Willan on Victoria Wood, followed by Sindhu Vee on Carol Burnett; Evelyn Mok ons Maria Bamfordand Suzi Ruffell on Ellen Degeneres. The series is hosted by Harriet Kemsley. Radio 4 Extra, 10:45pm
ORDERS ARE ORDERS: There's a strong cast in this 1954 comedy, including both Peter Sellers and Donald Pleasence in early roles and Tony Hancock making his big-screen debut, even if the reviews were middling at the time. The plot revolves around a film production company making a science fiction film in an army barracks, using the soldiers as extras – which does not go down well with the commanding officer. Eric Sykes contributed to the script and appears in a minor role, and Sid James is also in the cast. Talking Pictures TV, 6.30pm
Tuesday July 23
HOW THE MIDDLE CLASS RUINED BRITAIN: Comedian Geoff Norcott goes back to his working-class roots for a new BBC Two documentary, in which he claims the Brexit vote exposed a rift between the working classes and the '"avocado eating, Waitrose shopping' sector of society. He looks at the hypocrisy of middle-class parents using ethically dubious means to get their kids into the best state schools, the booming gentrification of inner-city Manchester, and what he calls 'assortative mating' - marrying someone of similar background and bank balance, which he says is another way people like him are being kept 'at arm's length'. BBC Two, 9pm
Wednesday July 24
JON RICHARDSON: ULTIMATE WORRIER: Tonight's guests are Rob Beckett, Ed Gamble and Lou Sanders. Dave,10pm
Thursday July 25
THE TEZ O'CLOCK SHOW: The northern working-class British-Asian-Muslim comic fronts this new satirical late-night show that's striving to be truly alternative, with help from Guz Khan, Sindhu Vee, Sophie Willan and Adam Rowe. Channel 4, 10pm.
Friday July 26
8 OUT OF CATS DOES COUNTDOWN: Jimmy Carr's back for another series, with Sean Lock and Miles Jupp taking on Jon Richardson and Rose Matafeo. Channel 4, 9pm.
THE LATEISH SHOW WITH Mo Gilligan:Lee Mack is among tonight's guests. Channel 4, 10pm.
MICHAEL MCINTYRE'S BIG SHOW: Comedy Central has landed the rights to the comic's BBC entertainment show, and now airs it from the start. Comedy Central , 9pm.
Published: 21 Jul 2019
What do you think?