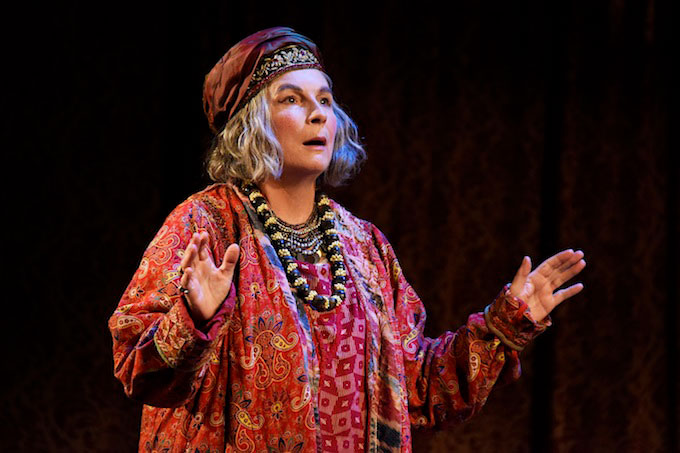 First images of Jennifer Saunders in Blithe Spirit
Here are the first images of Jennifer Saunders in the new stage production of Blithe Spirit.
She plays the preposterous clairvoyant Madame Arcati in the play, directed by former National Theatre boss Sir Richard Eyre.
Her character – originally made famous by Margaret Rutherford in the West End and the 1945 David Lean film version – stages a seance at a novelist's home and inadvertently conjures up the ghost of his first wife.
Another film version is also currently in production with Dame Judi Dench taking the role.
The Bath production, which has its official opening night tomorrow, also features Lisa Dillon, Emma Naomi, Geoffrey Streatfeild, Simon Coates, Lucy Robinson and Rose Wardlaw. It runs until July 6.
Saunders made a return to the London stage last year for the first time in more than two decades, playing the gossipy Duchess of Berwick in the Oscar Wilde comedy Lady Windermere's Fan.
All photos on this page are by Nobby Clark.
Published: 18 Jun 2019
What do you think?