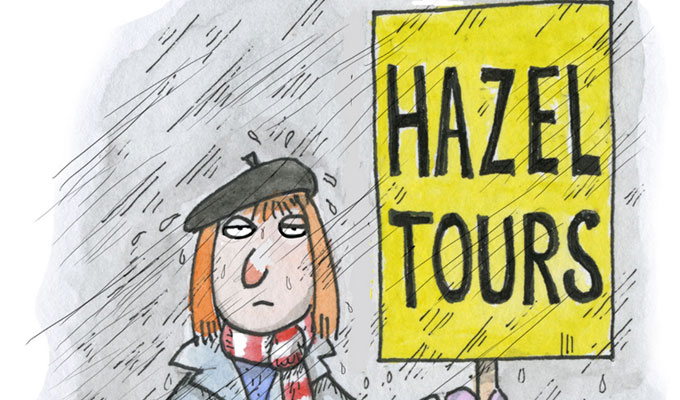 New sitcom from Clare In The Community writers
The writers of Radio 4's long-running sitcom Clare In The Community have created a new comedy for the station.
Hazel Tours is based on a local history buff in the fictional community of Weith in the Scottish Borders, who reveals to a tour group the hidden secrets of the town, as well as, inadvertently, some of her own.
Karen Fishwick, a Royal Shakespeare Company actress, will play the lead role in a one-off being recorded next month.
The show is written by Harry Venning and Dave Ramsden, who have penned 11 series of Clare In The Community, airing between 2004 and 2016. Based on Venning's Guardian cartoon strip, the show stars Sally Philips in the lead role, as well as the likes of Nina Conti, Sarah Kendall and Alex Lowe.
Hazel Tours is being recorded at the BBC Radio Theatre in Broadcasting House, Central London, on July 7. Click here to apply for free tickets.
Published: 18 Jun 2019
What do you think?