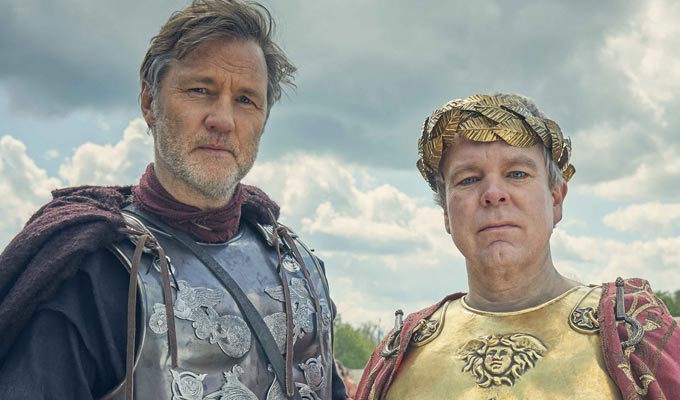 Steve Pemberton joins Britannia
Steve Pemberton has joined the cast of Sky Atlantic's Roman Empire saga, Britannia.
The Inside No 9 star joins the upcoming second series as Emperor Claudius, who arrives on an elephant to soak up the conqueror's glory - while battling Tourette's and a rough bout of piles.
'As soon as I read the stage direction "The Emperor rides in on an elephant" I just knew this was the part for me,' Pemberton said.
'Throw in piles, a stutter and a warm Roman bath with David Morrissey and the deal was done before I'd finished the script. Britannia is big, bold and beautiful and it was a joy to be asked to briefly reign over the madness as Claudius.'
Pemberton features in the trailer fro the new series, which will launch this autumn.
Published: 16 Apr 2019
What do you think?