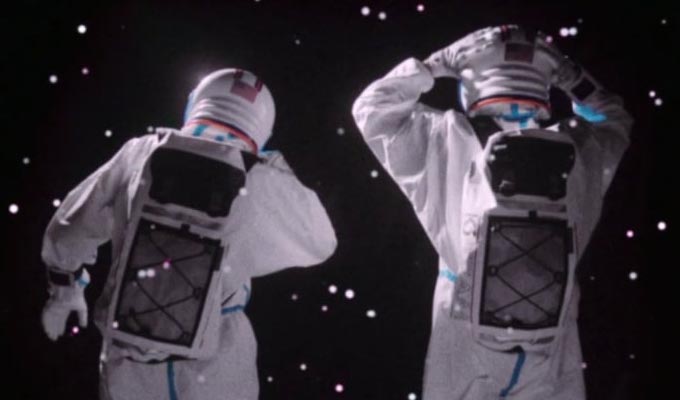 Lost in space...
The week's comedy on demand...
Men Behaving Badly
Every episode of the quintessential 1990s comedy with Martin Clunes, Neil Morrissey (or Harry Enfield in series one) has landed on Netflix. Watch here.
The Astronauts
Colin Burgess and Tynan DeLong star in this new comedy web series about two astronauts drifting through deep space with only each other for company in the infinite nothingness of the universe after their ship explodes. Directed by Graham Mason, ten episodes are available on Vimeo, starting with this one:
Back To School with Maz Jobran
In this new podcast series, the American-Iranian comedian – who has five stand-up specials to his name – will sit down with experts in hopes of learning more about topics he s iignorant of, starting with God and spirituality with religious studies professor Reza Aslan. Upcoming guests and topics include entrepreneurship, nuclear treaties and educatio Listen on Spotify.
That Reminds Me
Barry Cryer reminisces about his long career, including anecdotes about the likes of Alan Bennett, Willie Rushton, Peter Cook and Roy Castle, in this 1999 series, newly back on BBC Sounds. Listen here.
Gasping
In this 2016 short film – repeated on BBC Scotland this week – Frankie Boyle plays Harvey Higgins, who given an ultimatum by his wife: refrain from drinking alcohol on a business trip or return to an empty house. Published: 13 Apr 2019
What do you think?