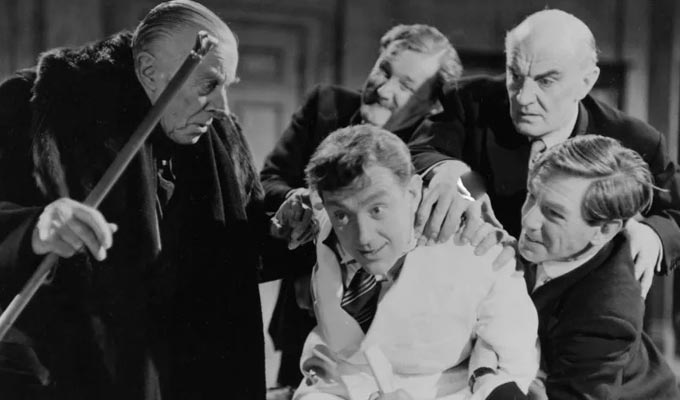 The Man In The White Suit to be adapted for the stage
Classic Ealing comedy The Man In The White Suit is to be turned into a West End play.
Stephen Mangan will play Sidney Stratton – the role made famous by Alec Guinness in the 1951 original, and Kara Tointon will be Daphne Birnley, originally played by Joan Greenwood.
The film is being adapted by Sean Foley, whose other stage credits include the Morecambe and Wise tribute The Play What I Wrote and Graham Linehan's adaptation of another Ealing comedy, The Ladykillers.
Mangan and Foley previously created the Olivier Award-winning comedy Jeeves and Wooster together.
In The Man In The White Suit, Stratton develops a fabric that never gets dirty and never wears out, making manufacturers and trades unions terrified by the threat it poses to their industry and their jobs.
The new stage version will run for three weeks at Theatre Royal Bath from September 5 before starting at Wyndhams Theatre in London from September 26.
The rest of the 14-strong cast are yet to be named.

Published: 12 Apr 2019
What do you think?