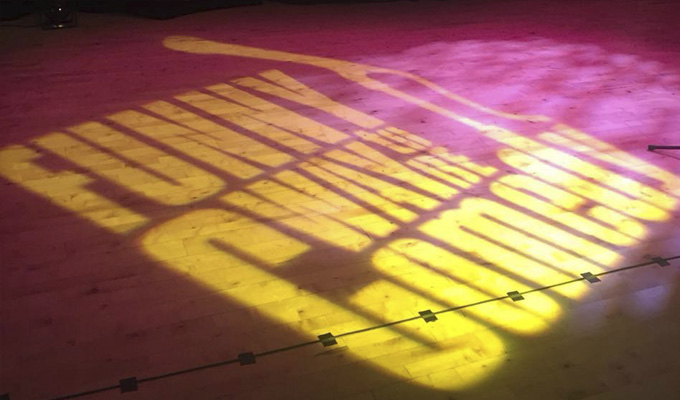 How Funny Way To Be used TicketSource to grow their successful comedy club
Barnard Castle in Teesdale, population 5,500, may be an unlikely stop-off point for the biggest names in stand-up. But the Funny Way To Be Comedy Club puts this small market town in the Durham Dales firmly on the comedy circuit map.
Peter Dixon, a local resident with a passion for comedy, started the club with the intention of bringing comedy to the town and business to its community arts centre, the Witham. 'I ran the tickets and the Witham ran the bar,' remembered Dixon. The club opened in 2010 with an Edinburgh preview show by Jason Cook, and other acts in the club's early years included Chris Ramsey, Josie Long and Joe Lycett.
Initially, Dixon managed bookings with paper tickets, but soon realised an online presence was necessary. 'The club draws in a lot people from outside the town – over 80 per cent travel from Darlington, Cumbria and North Yorkshire,' said Dixon. In 2012, the club worked with the venue to find the best online ticketing platform. 'We decided that TicketSource was the simplest and best system, and both the club and the Witham went for it.'
With a 250-seat capacity, the Witham is ideal for well-known artists who want to try out new work in progress in a smaller venue. On TicketSource, Dixon sets the seating for all shows as unreserved, which encourages the audience to arrive in good time and fill from the front. Audiences can buy tickets online through the Funny Way To Be website or in person at the Witham's box office. 'I can view the sales and alter the allocation if needs be," explained Dixon, "and also deal with returns at any time.'
For Dixon, continually pointing audiences to the latest information on the website is crucial to the club's success. 'You've got to constantly keep telling people what you're doing,' he said. 'TicketSource makes it easy to display all our shows on the home page, with no messing about.' Simply by pushing a button in his TicketSource account, Dixon can generate each event's code and copy it into the club's website. 'It drags all the information through and presents it straightaway. If a show is sold out, it tells you on our site. And if a ticket is returned, it pops up on the site too.'
To keep audiences informed, Dixon sends a regular email newsletter to a substantial mailing list of two thousand subscribers. As well as publicising upcoming acts, the newsletter shares information about ticket discounts, links for priority booking and last-minute returns for sold out shows, all of which can be managed within the TicketSource interface. To make sure he can respond to ticket sales and boost the promotion of a particular show if necessary, Dixon frequently checks the TicketSource app on his phone. 'It's very useful when you're away from the office,' he said, 'especially as a big show can sell out in a day.'
Now in its ninth year, the Funny Way To Be Comedy Club has brought more than 300 hundred shows of top-class comedy to Barnard Castle. With Seann Walsh, Alistair McGowan and Lee Ridley (Lost Voice Guy, winner of ITV's Britain's Got Talent) visiting in 2019, this small town is firmly established in the tour schedules of stand-up's biggest acts.
For more information about the Funny Way To Be Comedy Club, visit www.funnywaytobe.com
- by Claire Boot
---
• Selling tickets is easy with TicketSource. Sign up and start selling within minutes. TicketSource is completely free for the event organiser to use. Feel free to set up an account and have a play with the system under no obligation. Sign Up Now
---
Published: 16 Mar 2019
What do you think?