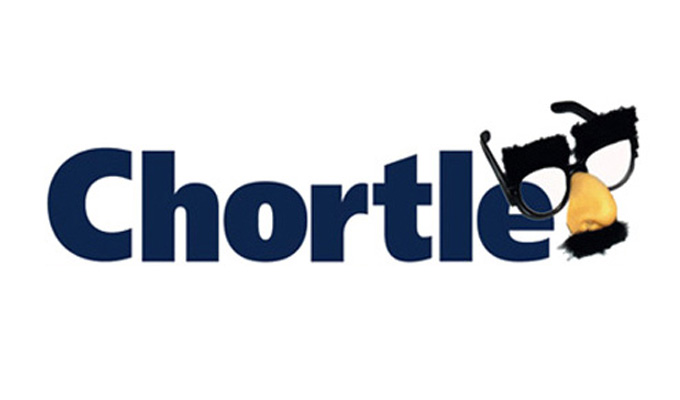 Chortle again seeks wider critical voices
Chortle is looking for another new comedy reviewer for the Edinburgh Fringe from a working-class or non-white background.
This is the second year we have run the scheme in an attempt to widen out the range of critical voices at the festival.
The writer selected will receive a commission worth at least £500 to write reviews at the world's biggest showcase of live comedy, as well as some mentoring from Chortle editor Steve Bennett.
He said: 'Comedy reviewing - like a lot of the rest of the industry – seems dominated by white, middle-class people, and this is our contribution, albeit modest, to help to redress the balance.'
It is hoped that Stephanie Lim, who won this commission last year, will again be writing for Chortle at the 2019 Fringe.
Last year a crowdfunding effort, primarily designed to provide accommodation for the chosen reviewer, enabled us to select a second candidate, Sophie Cartman. So we have again launched a crowdfunding drive to extend this opportunity. Click here to donate.
To apply for the Chortle place, you must submit a 500-word review (with 50 words leeway) of either a live comedy gig or a stand-up special that has been professionally released, for example via DVD or the likes of Netflix.
Entries must be received at feedback@chortle.co.uk by 5pm on March 8.
In writing your review, try to think about the themes covered, the construction of the show, the personality and attitude of the performer and the originality of the jokes, material and their take on the world. And the aim is to write in a conversational but informative style.
The commission will go to a writer who is either from a black, Asian or other minority ethnic background, or who defines themselves as working-class. Please give a brief description of why you believe you fit the category. Further details are below.
---
Writer's Guild bids to address the issue, too
The Writers' Guild of Great Britain are launching a campaign to try to address the relative dearth of non-white working-class voices in comedy.
Paul Sinha, Janice Connolly and Dane Baptiste will be joining a panel at the Leicester Comedy Festival at noon on Saturday, to look at ways of encouraging different voices in comedy.
Dave Cohen, chair of the Guild's comedy committee, said: 'Even if you're brilliant from day one, it can take two or three years for a talented comedy performer to make a living at the profession, which automatically excludes anyone without any other means of financial support when they're starting out.'
---
CHORTLE REVIEWERS SCHEME: THE SMALL PRINT
The selected writer will receive a commission to write at least 20 reviews during the Edinburgh Fringe at £25 a time. Travel and accommodation will be included up to the value of the crowdfunding receipts or £500, whichever is the smaller.
You would not have to stay in Edinburgh for the full duration of the festival if you don't want to; we expect this workload could be achieved in five to seven days. Festival shows run from July 31 to 26 and we would prefer you to be available towards the start of the festival. However, all the details can be sorted out my mutual arrangement later.
This initiative is open only to writers over 18 who fill the criteria above and who apply before 5pm on March 8. The winner will be announced within seven days of this time.
The editor's decision is final and no correspondence will be entered into. We cannot commit to providing feedback on entries
Published: 19 Feb 2019
What do you think?