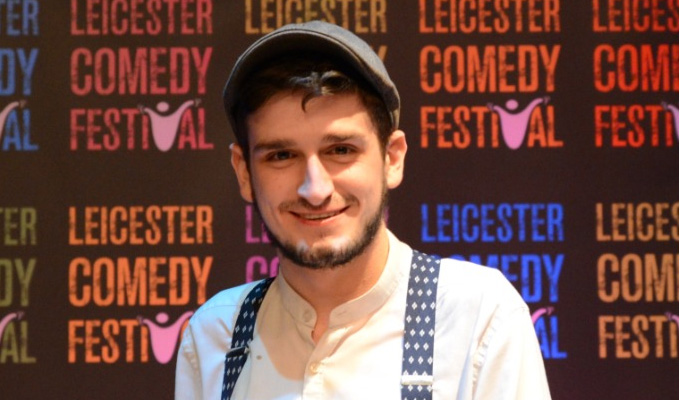 Leicester festival's new comics to be broadcast to the nation
The long-running Leicester Mercury Comedian Of The Year is to be broadcast on digital radio for the first time.
National station Union Jack will be airing the talent hunt on the night of February 23 as part of a newly announced sponsorship deal with the Leicester Comedy Festival.
The contest will be aired 'as live', with a one-hour delay, allowing the broadcaster to 'censor material that could be deemed inappropriate'.
Finalists in the competition are suggested by comedy promoters across the UK. This year's line-up is Riordan DJ, Krystal Evans, Jeremy Flynn, Jamie Hutchinson, Jen Ives, Kathryn Mather, Daniel Sofoluke and Simon Wozniak.
Previous performers in the competition have included Jimmy Carr, John Bishop, Russell Kane, Jack Whitehall and Romesh Ranganathan. Last year it was won by Jack Gleadow, pictured.
As part of its deal, Union Jack will also be broadcasting another line-up of new comedians under the Circuit Breakers banner, under which six emerging comedians are given a leg-up by the comedy festival. This show will air – again 'as live' – on the night of February 16.
Union Jack's chief executive, Ian Walker, claimed the sponsorship 'reinforces our position as the only commercial radio station to provide such a strong editorial commitment to comedy'.
Published: 21 Jan 2019
What do you think?