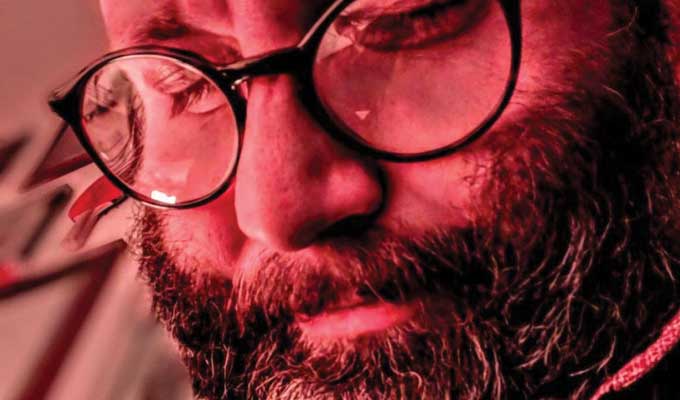 What Daniel Kitson did next...
The comedy week ahead on TV and radio.
Monday January 7
LONDON: Catherine Tate hits the West End with her live sketch show that toured the UK a couple of years back. There are 21 shows at London's Wyndham's Theatre after the engagement extended a couple of times. All the usual characters will be there, including 'Nan' Taylor; Irish nurse Bernie; Geordie Georgie; Essex girl Sam and argumentative teenager Lauren. Tickets here
LONDON: Talk about niche. Kieran Hodgson delves into the world of 1970s politics, impersonating MPs who haven't been mocked since Mike Yarwood was in his heyday. But '75 – about the first time Britain held a referendum about our continuing membership of the EU – appeals much wider than its premise suggests, as it's as much about the comic's relationship with his mother, and his own nebbish tendencies, as anything else. This talented comic is at the Soho Theatre all month. Here is our review from last year's Edinburgh Fringe.
Tuesday January 8
LONDON Daniel Kitson unveils his latest show, Keep, at the Battersea Arts Centre, where it runs until the end of the month. We'll let the man himself explain: 'A new show about how much past the present can usefully contain. About rigour and generosity. About postcards and hair pins and a certificate from Harry Ramsdens in Blackpool. About how long it takes to stop noticing where you are. About the compromise of a full life and the burden of a full heart and how it's impossible to know where looking back will lead. About the task of being who we are without denying who we've been. About the importance of regret and the possibility of hope and the delusional idea of starting again. About all the books I've never read and all the jam I've ever eaten and the bags of torn tickets and the drawers of empty pens and the inevitable sadness of ever holding on to anything. A show, in short, about the things in my house and the stuff in my head.'
SALFORD: QI host and all round bon oeuf Sandi Toksvig is heading out on tour, with a show entitled National Trevor and promising 'tall stories, fascinatingly funny facts, really silly jokes, a quick fire Q&A and a quiz'. It kicks off at the Lowry tonight, with the full schedule here
Friday January 11
LEICESTER: It's the gala show previewing some of the delights heading to the Leicester Comedy Festival next month. Being introduced on to the De Montfort Hall stage by Tom Allen & Suzi Ruffell are Catherine Bohart, Alex Hylton, Jack Gleadow, Myra Dubois, Darren Harriott, Rosie Jones, Stephen Bailey and Dan Nightingale.
• Search our full listings for comedy near you using the pull-down menus on the left of this page.
Published: 6 Jan 2019
What do you think?