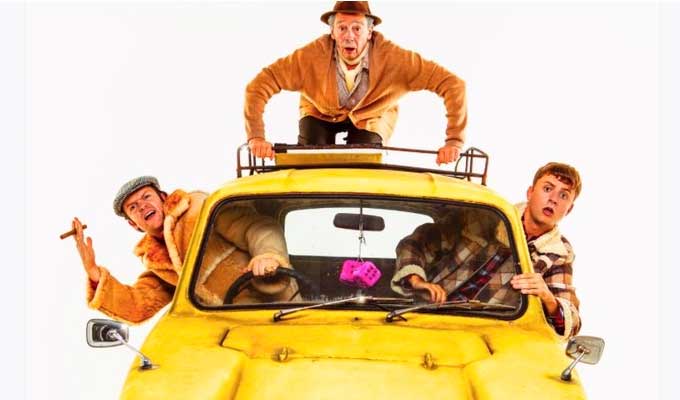 Paul Whitehouse to star in Only Fools And Horses
Paul Whitehouse is to play Granddad in a new musical stage version of Only Fools And Horses.
The comic co-wrote the script for the West End show, and will appear alongside Phoneshop star Tom Bennett as Del Boy and the lesser-known Ryan Hutton as Rodney.
Most of the supporting characters will also appear, including Raquel, Cassandra, Boycie, Marlene, Trigger, Denzil and Mickey Pearce.
However, Uncle Albert is not expected to appear, as he did not join the series until the departure of Grandad.
Whitehouse wrote the script with Jim Sullivan, son of the comedy's creator John Sullivan, combining scenes from the original TV shows with new material
This new production will feature 20 new songs, with the music coming from Sullivan Sr, and Chas Hodges of Chas 'n' Dave fame, who died last month.
The plot is set in 1989 when the show was at its peak: Del Boy is embarking on the rocky road to love with Raquel, Rodney ties the knot with Cassandra and Grandad finally gets his piles sorted.
Only Fools And Horses opens at the Theatre Royal Haymarket on February 9. The first tickets have gone on sale today. Click here to buy.
Published: 8 Oct 2018
Recent News
What do you think?