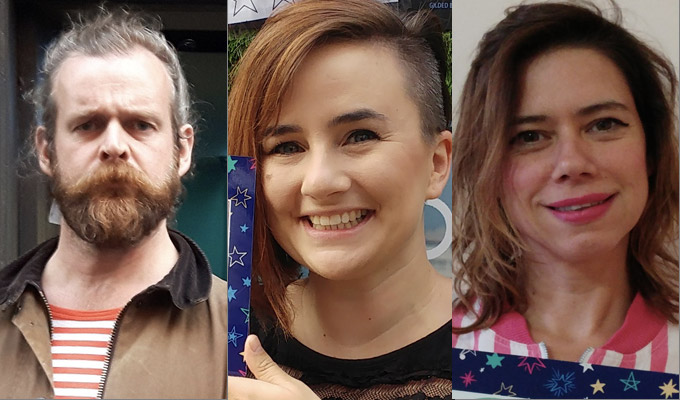 Revealed: the comedians' comedians of Edinburgh 2018
Paul Currie, Lou Sanders and Laura Lexx have been named the comedians' comedians of this year's Edinburgh Fringe.
The trio are winners of The Comedians' Choice Awards, voted on by their peers.
And Alex Petty, the promoter behind Laughing Horse Comedy, which runs the 25 Free Festival venues, was named 'best person'.
Paul Currie's Hot Donkey and Lou Sanders's Shame Pig tied for best show winner.
Currie said: 'This is very unexpected. I couldn't have done it without [technician] Kit Sullivan. Techs are very underrated.'
And Sanders said: 'Uh oh. I'm worried this is going to make me even more of an absolute dick magnet'
Laura Lexx was named best performer for her show Trying at the Gilded Balloon. She said: 'The fact that the people who also do what I do like what I do means the world to me'
The Comedians' Choice Awards were founded by Barry Ferns in 2014. Every comedy show at the Edinburgh Fringe is eligible to cast a vote using an online form, and all are eligible.
There is no panel of judges, no industry specialists – only the performers themselves.
The announcement comes just hours before the Edinburgh Comedy Award winners are revealed soon after 1pm today.
Published: 25 Aug 2018
What do you think?