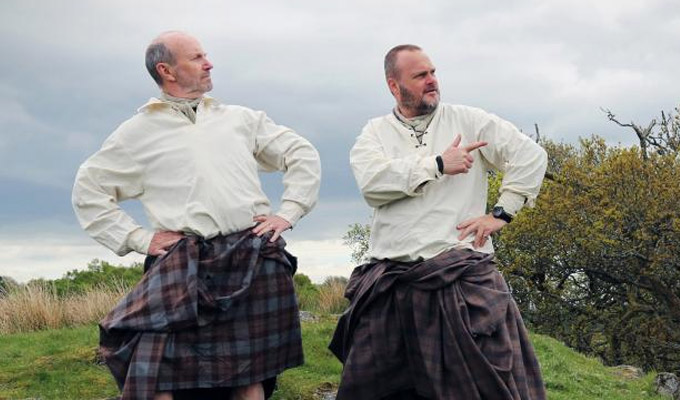 Al Murray to ask: Why does everyone hate the English?
Al Murray is making a history programme entitled Why Does Everyone Hate The English?
The five-part show for the History Chanel will explore England's troubled history with its neighbours: Wales, Scotland, Ireland, Germany and France.
Each episode will see Murray partner with a local comedian: Antoine de Caunes in France, Henning Wehn in Germany, Fred MacAulay in Scotland, Elis James in Wales and Andrew Maxwell in Ireland.
Murray – a keen history buff – said: 'An Englishman, a Scotsman, a Welshman, an Irishman, a German and a Frenchman all walk into the History channel…. I'm looking forward to introducing some very funny people to investigate this old and vexatious question. With five entangled histories, five quite different stories, and five funny egos jostling for air time.'
Dan Korn, who commissioned the show for A+E Networks said: 'There has never been a more important time to get under the skin of what it means to be English and revisit the state of relations with our nearest neighbours.
'In these uncertain times, England needs all the friends it can get, so the time is ripe to reassess the historical roots of our deepest, most keenly felt historical enmities, and who better to undertake this delicate diplomatic exercise, than our very own Pub Landlord.'
The series will air this autumn.
Published: 22 Aug 2018
What do you think?