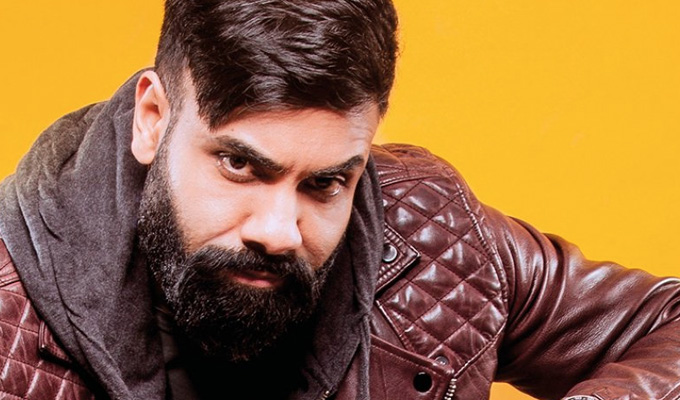 Paul Chowdhry to star in international financial drama
Paul Chowdhry has landed a leading role in a new international TV series for Sky.
Devils is a financial thriller based on the best-selling novel by Guido Maria Brera about a conspiracy uncovered by a group of traders of a large investment bank.
It is not known what role he will play, but he is one of the main cast named in the initial announcement
Patrick Dempsey, the actor best known as Derek Shepherd – aka Dr. McDreamy – from ABC's Grey's Anatomy, leads cast alongside Italian star Alessandro Borghi.
Filming starts next month in London and Rome and will take 24 weeks.
Nils Hartmann, head of Sky Italia Original Productions, which is making the show, said Devils was 'an ambitious project which marks Sky's debut into a genre, the financial thriller, that has been little explored in Italy.'
Luca Bernabei, chief executive of co-producers Lux Vide added: 'Once finance had to do with some rich people who had the capital to "play" on the stock exchange; now finance takes hold of the lives of all of us and changes them profoundly, making most of us poorer and a few privileged ones much richer.
'That's exactly what struck me in the excellent novel by Guido Maria Brera, Devils. that tells the secrets of the new masters of the world: the lords of finance.
'[This is] a new enthralling series that will tell the stories of men and women who work in the financial markets no longer to earn money but to become the masters of the world. '
The series will première in Italy on Sky and internationally distributed by Sky Vision.
Chubby Funny star Harry Michell also has a role, while other co-stars include Laia Costa, Malachi Kirby Pia Mechler and Sallie Harmsen
Devils will be is directed by Nick Hurran, best known for hit series like Sherlock, Doctor Who and, Fortitude. He will also be showrunner alongside Jan Michelini
Published: 20 Aug 2018
What do you think?