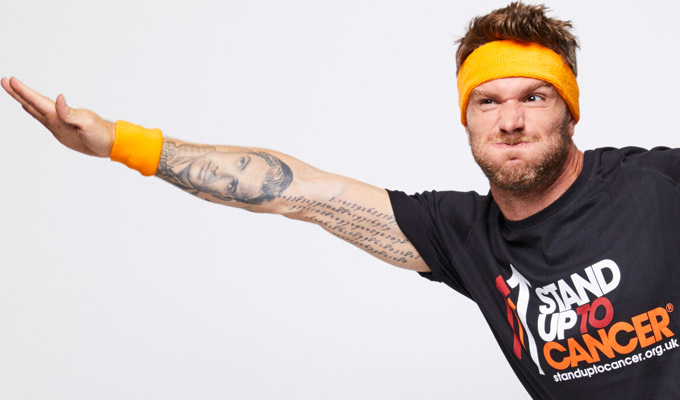 Joel Dommett to gatecrash 100 Edinburgh shows in one day
Joel Dommett is to attempt to gatecrash 100 Edinburgh Fringe shows in 24 hours this week in aid of Stand Up To Cancer.
He said he wanted to take on the challenge, which runs from noon on Thursday, after his father was recently given the all-clear from prostate cancer.
He said: 'I'm really excited, but also terrified at the same time, to take on this epic gatecrasher challenge. I'm hoping my friends and their wonderful audiences will help me out a bit, and fingers crossed I'll be able to get around to all 100 shows in time.
'Who knows what state I'll be in by the 100th show, but I'll be reminding everyone that it's all to raise money for lifesaving research. Surely, any half-asleep visits will be forgiven!
'It's going to be an intense 24 hours but I'm going to be thinking a lot about my dad to get me through it. It's thanks to research that he's still here so I want to do everything I can to support Stand Up To Cancer's work.'
To find out more visit standuptocancer.org.uk/gatecrasher or text JOEL to 70404 to donate £5 (plus standard text massage rate)
Details of the shows he'll be gatecrashing have not yet been revealed.
Published: 13 Aug 2018
What do you think?