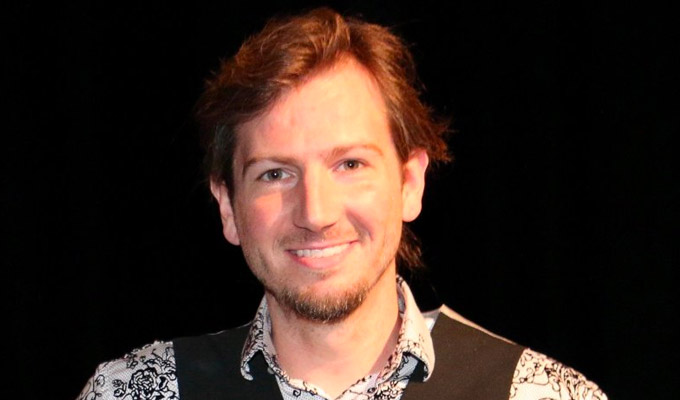 Booed off stage... a comic that had been tipped for the top
One of the most hotly-tipped comedians of Montreal's Just For Laughs festival was booed off stage last night, after complaining about fellow stand-ups using their sets to address issues of race, gender and sexuality.
The audience – and fellow comedians – turned on social media star Darren Knight after he told the crowd: 'Comedy's not about race or sexism - people come here to laugh.'
He was the only straight white male to be listed as one of Variety magazine's annual '10 Comics To Watch' – usually a huge boost for any up-and-coming stand-up.
His comments at the end of a showcase gig for those diverse acts, attended by Chortle, echo sentiments he made during a panel session earlier yesterday.
Amanda Seals, another of the comics on the Variety bill posted footage of him being booed on Instagram – as she laughed at his downfall.
Other footage posted online shows comedians confronting him backstage.
Host Chris Redd, from Saturday Night Live, berated him: 'You are on a showcase and everyone's here to feel good... You go out there and bomb the whole time and decide what comedy is?'
Knight then storms out of the room.
Seals said 'This clown ass hack Darren Knight embarrassed himself royally by being made to close out the Variety Comics to Watch showcase at Just for Laughs Montréal after speaking the same sentiment during an earlier panel.
'After incredible sets by all of us in this year's class him, and his boot cut jeans, came on stage and proceeded to BOMB for 7 of his 10minutes of time, resorting to a shit jokes, before completely dissolving into this greasy haired puddle of hapless drivel being spewed by a white boy who got his "following" telling jokes as a "Southern Mama" in a dress.
'I laugh in these clowns faces cuz that's what they deserve. Comedy is a tool that uses laughter to heal, to uplift, and to educate. If you ain't doin that, get off the stage. WE DON'T FUCK WITH YOU COMEDICALLY.'
Another of the comics who performed, Dulcé Sloan, tweeted: 'Darren Knight bombed the Variety Comics to watch show and then tried to blame the other comics by saying "its not about race or sexual orientation, it's about making people laugh". Then got booed BY CANADIANS and called me 'Precious' when he got offstage.'
Fellow comic Alex Edelman, not on the bill, posted: Darren Knight. You fucked up at #JFL tonight big time. Big time. You suck.'
Another Twitter user at the gig posted: 'Darren Knight's set at @justforlaughs tonight led me to apologize to everyone around me that not all of us (southern guys) are idiots. Dude forgets the name of the festival HE'S PERFORMING AT, makes diarrhea 'jokes', & then insults minorities.'
And another audience member said: 'Tfw [That feeling when] you go to a #JFLMTL show and the last guy, whose entire set was literally about diarrhea, proselytizes about leaving race & sexual orientation out of comedy.'
Alabama-raised Knight performs as Southern Momma, and has amassed more than 750,000 views across social media platforms. He claims to be 'the fastest rising comedian in American history'.
Comics who ahve previously made Variety's list include Zach Galifianakis, Patton Oswalt, Tiffany Haddish and Amy Schumer.
Published: 28 Jul 2018
Recent News
What do you think?