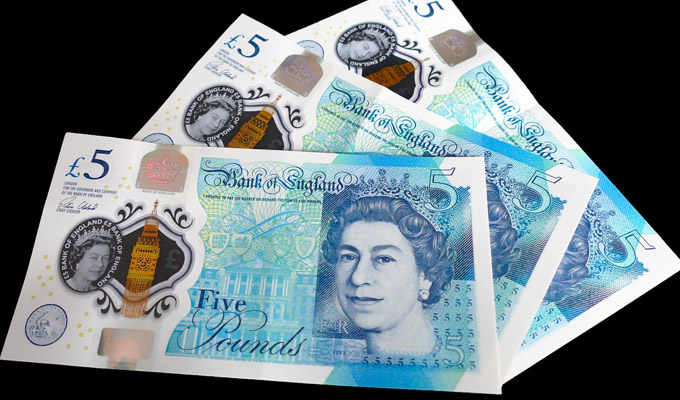 Pay for your tickets, comedy industry!
Staff working for some of the biggest production companies in TV are being urged to buy their own tickets to comedy shows to support hard-up artists.
The Free-Free initiative is asking producers and researchers to publicly commit to not asking for complimentary tickets, starting at the Edinburgh Fringe.
It is the brainchild of Charlie Perkins, a development producer with Blink Industries, who said: 'The Edinburgh Festival is predominantly a loss-leader for artists. Financial margins are tight and losing money from ticket sales by giving away complimentary tickets exacerbates this.'
She said free tickets means money 'ultimately comes out of the artists' pocket' and said: 'If an individual is truly interested in the show they're seeing, especially professionally, buying a ticket shows that they ascribe value to the artist and their work.'
Perkins added that her idea was not for a blanket ban on complimentary tickets entirely, but said: 'Those in the industry who are able to pay should make an effort to buy their own tickets. Individuals, production companies, broadcasters and other institutions could allocate development money for ticket sales.'
Workers from production behemoths such as Rough Cut, Fudge Park and Hat Trick have committed to the initiative as well as some smaller outfits who are making it company policy.
The drive has won support from performers, too. Fringe comedian Stevie Martin said: 'Every year, comedy industry people (on salaries) get free tickets to Fringe shows, rather than buying or expensing, draining yet more money from the artist. This great movement aims to stop it.'
Comedy industry workers can click here to sign up, or to see who has already committed to the cause.
Published: 26 Jul 2018
What do you think?