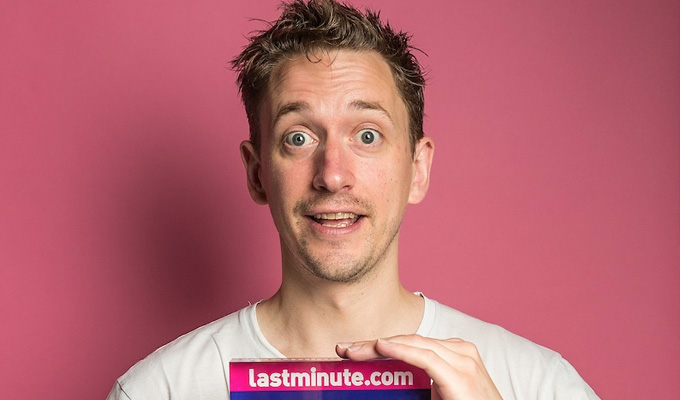 John Robins turns game show host
John Robins is to host a new game show for Dave.
In Beat The Internet, the Edinburgh Comedy Award winner will pit contestants against each other to predict how search engines respond to a series of questions.
Twenty half-hour episodes have been commissioned from production house Vice Studios.
Robins – who co-hosts the cult Radio X show with Elis James – said: 'For many years now I've been suspicious that the "internet" is getting too big for its boots.
'Its war against our high streets, laws and HMRC goes completely unchecked, and that's not to mention the unknowable impact on future generations of the constant stream of top-shelf material it provides, whose sheer volume and variety never ceases to astonish and horrify.
'I say it's time to fight back, to reclaim our streets, to enforce our laws, recoup our taxes, and place pornography back on actual shelves in the real world, where it can be controlled, policed, and placed under a copy of The Times before handing to a sympathetic newsagent. Ladies and gentlemen, I invite you to Beat The Internet.'
The series was commissioned for UKTV by Iain Coyle, who said: 'I'm really excited about this. Is it: a) a new genre for the channel, b) a highly addictive, play-along game or c) a chance to work with one of the most exciting new comedy talents to emerge in the last few years? Answer: It's all three.'
Producers are currently looking for contestants to take part: email ukcasting@vice.com if you're interested.
Published: 25 Jun 2018
What do you think?