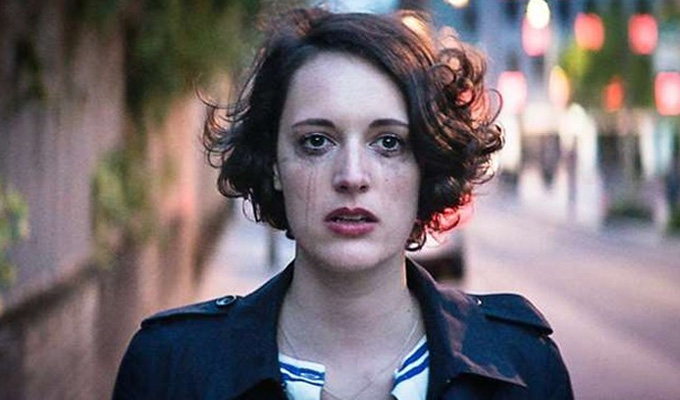 Revealed: Just how male-dominated TV comedy writing is
Just 11 per cent of TV comedy shows are written by women.
That's the shocking statistic revealed in a new report into the gender imbalance in broadcasting.
Across all genres, just 14 per cent of primetime TV episodes are written by women, according to research commissioned by the Writers' Guild of Great Britain. Yet comedy falls short even of that low average, and light entertainment fares even worse, at just 9 per cent.
The Writers' Guild says the figures 'demonstrate the serious lack of authentic female voices and their opportunity to tell their stories'.
Part of the report included a survey of more than 200 working writers, of whom just ten agreed with the statement: 'The way writers are hired, and scripts are commissioned, is fair and free from discrimination.'
The figures come despite a high number of critically and commercially successful comedies created by women, including Fleabag, written by Phoebe Waller-Bridge, Catastrophe, co-written by Sharon Horgan and This Country, co-written by Daisy May Cooper.
Writing teams that are evenly split among gender lines are becoming rarer in British TV, declining from 11 per cent in 2001 to 5 per cent in 2016.
Comedian Sandi Toksvig said: 'There is no shortage of talented women writers in the UK, and therefore no excuse that so few of them are getting commissions in film and TV.'
Writers' Guild TV chair Emma Reeves added: 'This report confirms that the many great female writers currently working in British TV and film face glass ceilings and systemic bias. Women are under-represented in high-profile genres and ghettoised in lower-paid and less prestigious areas. The situation has barely improved in the last decade. Action must be taken.'
Across all timeslots, not just primetime, the number of British TV episodes that were predominantly female-written is 28 per cent; while only 30 per cent of all credited TV writers between 2001 and 2016 were female.
The situation is even worse in films than it is in TV, with Girl With A Pearl Earring screenwriter Olivia Hetreed saying: 'I have been asked about the dearth of female screenwriters in this country ever since my first feature film put me into that endangered species bracket. I and others were reassuring, "It's just a matter of time. It's getting better. It will work itself out."
'But more than a decade later, this new research shows that the number of women writing films has flatlined at abjectly low levels, 16 per cent at best.'
The guild has launched a campaign entitled Equality Writes to reverse the trend and combat the discrimination it sees against female screenwriters, and also other under-represented groups, such as non-white, non-straight, disabled and working-class writers.
Screenwriter Kay Mellor added: 'No woman writer has got through without a struggle and it's Criminal that I can count on one hand how many women signature writers there are on TV right now. Sometimes it takes a collective to say, "This is not fair" and it's not. It's time things changed.'
The full report is available here.
Published: 23 May 2018
What do you think?