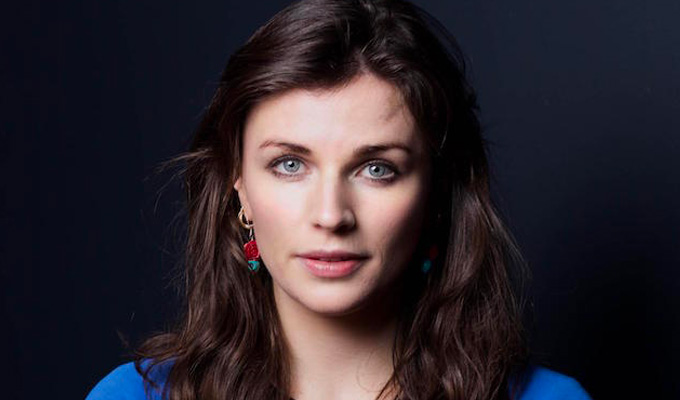 Aisling Bea to star in ANOTHER sitcom
Aisling Bea is to star in yet another TV comedy, with the announcement coming just a couple of hours after Channel 4 confirmed her own series.
And both have uplifting – if quite possibly ironic – titles.
This morning, the UK broadcaster confirmed that Bea would be starring alongside Sharon Horgan in Happy AF, which she also wrote.
And this lunchtime, Irish broadcaster RTÉ announced that she is to appear in a new comedy for them, entitled Finding Joy.
The six-part series has been written by Threesome star Amy Huberman, who also takes the lead role of Joy, a single woman navigating a painful breakup and looking for happiness in all of the wrong places.
Filming has just started in Dublin this week.
Both series were announced just a week after US broadcaster NBC confirmed Bea would have a recurring role in one of their newly-commissioned comedies. But in contrast to Happy AF and Finding Joy, this has a more downbeat title: I Feel Bad.
Bea co-stars in Finding Joy alongside Laura Whitmore – the TV presenter and model who is also the partner of comic Iain Stirling – as well as Lochlann O'Mearain, Jennifer Rainsford, Catherine Walker, Paul Reid, Hannah Scott and Mark Doherty.
Huberman said: 'I'm thrilled and excited to be starting on this adventure, Finding Joy. I've thoroughly loved the writing process and now can't wait to start filming and see the world and all the characters come to life.'
Justin Healy, executive producer for comedy with RTÉ, hailed Huberman's natural humour and sharp writing.
He said: 'Amy is naturally a very funny person, and in Finding Joy she brings that comedy gene to the fore. Her writing is sharp, witty and smart, and in this six-part series she has created engaging, relatable characters that will go down very well with the audience," he said.
'Once again it is our key objective to support and develop Irish talent, on and off screen.'
NBC has also just released a trailer for I Feel Bad – including a blink-and-you'll-miss-it glimpse of Bea, and a slightly longer appearance from Inbetweeners star James Buckley.
Published: 16 May 2018
What do you think?