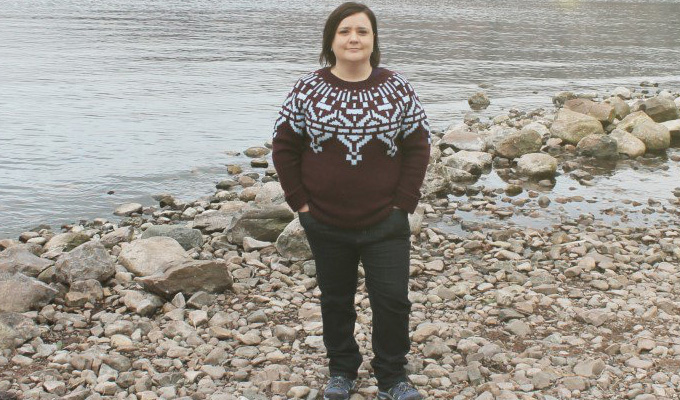 Susan Calman joins Channel 5
Susan Calman has made a travel series about her native Scotland for Channel 5.
Over five hour-long episodes of Secret Scotland, she will visit Stirling, Edinburgh, Inverness, the Borders and Orkney.
The comedian and Strictly Come Dancing star tweeted this morning: 'The scenery is stunning and I had so much fun filming it.'
Her series will visit popular tourist destinations including Loch Ness, Edinburgh Castle and Rosslyn Chapel to tell 'untold tales and secret stories' while she tries Scottish activities such as Highland dancing in a medieval castle or golf at St Andrews.
Calman added: 'I've lived in Scotland all my life but it turns out that there were many secrets about the place left for me to uncover. I'm so excited to be joining Channel 5 and introducing one of the most beautiful places on the planet to their audience. I've laughed a lot and learned a lot on my way.'
Secret Scotland, which is still a working title, is being made by IWC Media, whose productions include Location, Location, Location and Britain's Most Historic Towns.
The company's executive producer Gerard Costello said: 'Scotland has so much wonderful history to explore and enjoy.
'This promises to be a warm and fun series and, with Susan's genuine and infectious enthusiasm for her subject, there is no better way to uncover the secrets behind some of the great icons of Scotland.'
Published: 15 May 2018
What do you think?