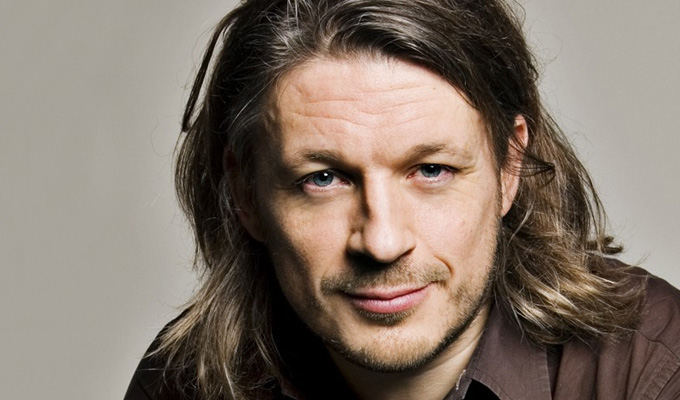 Richard Herring signs a book deal for his Emergency Questions
Richard Herring has landed a publishing deal for his Emergency Questions.
Sphere will release his selection of conversation-starters in October, following the success of his self-published first edition.
The questions form an integral part of his Leicester Square Theatre Podcast, which is soon to hit its 175th episode and regularly attracts over 200,000 listeners.
Sample questions include 'If you had to invent a fifth season, which two other seasons would you put it between, and what would happen during it?' or 'Would you rather have pubic hair made of unremovable barbed wire or to be attacked by a rabid badger in your sleep once a week?.
This new edition will be the biggest collection yet and is subtitled '1001 conversation-savers for any situation'.
Commissioning editor Adam Strange said: 'I'm thrilled with this acquisition, having been a fan of Richard's work since Fist Of Fun over 20 years ago, and the opportunity to work with such a wonderfully creative and naturally comedic author is one that doesn't come round very often.'
Herring added: 'I am so excited that thanks to Sphere non-fiction my ridiculous, childish and occasionally accidentally deeply philosophical questions will be reaching a wider audience.
'I hope that it will lead to conversations between strangers on buses, successful first dates and ultimately world peace. But at the very least make your gran laugh 'til her false teeth pop out on Boxing Day.'
Click here to order the book.
Published: 18 Apr 2018
What do you think?