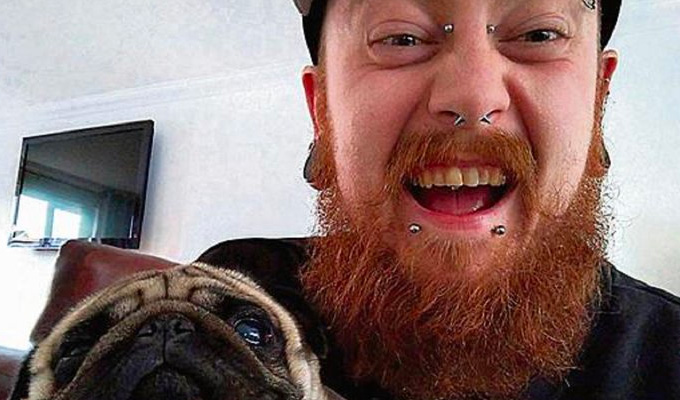 Comedians to be licensed by the government
• This was an April Fool's joke – at least for now – which we ran on the appropriate day.
Comedians are to be licensed by the government in a new blitz on online misbehaviour.
The move is designed to prevent those who spread hate speech on Twitter claiming they were 'only joking' and comes in the wake of the successful prosecution of YouTuber Count Dankula for teaching his pug to make a Nazi salute with the repetition of the phrase: 'Gas the Jews'.
Under the new proposals, only those officially registered with the Home Office as comedians will be able to claim humour as a defence.
Comics applying for the Artistic Licence will have to pay a £250-a-year fee and prove they are a credible comedian, for example through records of paid gigs, staging an Edinburgh show which achieves a three-star or above average, or a strong record of social media 'likes'.
'Free speech is the bedrock of our democracy,' junior minister Avril Phule said. 'But this right must only ever used responsibly.
'Edgy jokes have their place, but humour is a powerful weapon and, like any weapon, we need to ensure those who use it know what they are doing.'
Holders of the new licences will have immunity from prosecution under the Communication Act. But there is a limit to the protection.
Phule added: 'There will be a complaints procedure. Disputed jokes – whether online or off - will be examined by a panel of senior judges, clergymen and other moral arbiters. If they find a breach of respectable behaviour, the comedian will receive an endorsement to their Artistic Licence. Three strikes and you're out.'
The scheme will be monitored by a new authority, the Office against Harassment, Abuse, Nuisance and Defamation, or OfHand and has parallels with the post-Leveson press regulation system, in which newspapers can avoid costly court cases if they sign up to an approved watchdog.
In the build-up to the scheme's introduction, civil servants have compiled a list of approved subjects for comedy, which include the difference between men and women (although jokes about trans people are deemed problematical), remembering things from childhood, Tinder, airline safety announcements and frustrating customer services.
Published: 1 Apr 2018
What do you think?