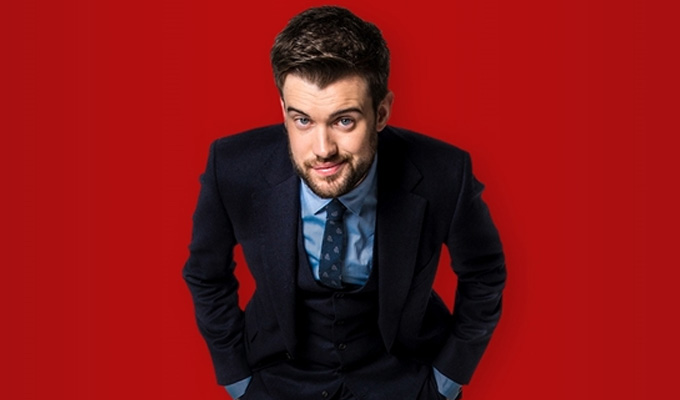 Jack Whitehall to star in Disney movie with The Rock
Jack Whitehall is to star opposite Dwayne 'The Rock' Johnson and Emily Blunt in a new live-action Disney movie.
And the comic has revealed that a second series of his Netflix travelogue Travels With My Father is in the pipeline.
Whitehall will have a 'key role' in the forthcoming blockbuster The Jungle Cruise, playing the brother of Blunt's character.
Like the hugely successful Pirates Of The Carribean franchise, the film is based on a ride at Disney theme parks. It will follow a group's riverboat journey through a jungle in search of a cure.
The movie was first touted in 2007 with Tom Hanks and Tim Allen, both of whom are no longer on board.
Writing on social media, Whitehall said: 'So exited about this news. Going to be spending my summer shooting this epic movie for Disney with one of my heroes @therock and the incredible Emily Blunt. Can not wait.'
It is the another major US boost for Whitehall, who previously appeared in Garry Marshall's movie Mother's Day and has a significant role in Disney's upcoming The Nutcracker and the Four Realms.
He will play Harlequin in the live-action adaptation of the classic children's tale, in a cast that also includes fellow comic Miranda Hart as well as Keira Knightley, Morgan Freeman and Helen Mirren.
Whitehall is also due to appear in the BBC Two and Amazon mini-series Good Omens, based on Terry Pratchett and Neil Gaiman's stories.
The comedian is currently in Eastern Europe, filming a second series of Travels With My Father with his 77-year-old dad, Michael. He has posted pictured from Hungary, Germany and Romania.
On the trip Whitehall Sr has sampled goulash and milked a goat, while the comic was given a Arschpfeifenrosserl, a traditional Bavarian toy wooden horse, which has a whistle in its backside.
Published: 27 Mar 2018
What do you think?