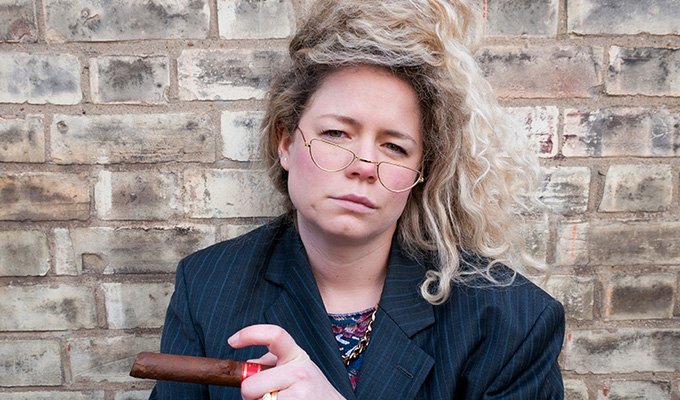 Comic sued by ex-husband for talking about him on stage
A comedian is being sued by her estranged husband for talking about him on stage.
Louise Reay is facing a demand for £30,000 damages - plus huge legal costs - for speaking about their break-up in her 2017 Edinburgh Fringe show Hard Mode. Ironically, its main theme was censorship and free speech.
She said: 'He has a lot more money than me and he says that I accused him of abusing me in my show. And so he's suing me, which in my opinion is simply an attempt to silence me.
'As stand-up comedians, I believe it's the very definition of our job to talk about our lives and social issues. So this has become a free speech issue - and free speech means everything to me.'
And speaking about being served with defamation, privacy and data protection proceedings, Reay said: 'I cannot tell you how oppressive that feels.'
The comedian has now launched a crowdfunding campaign to build a fighting fund of at least £10,000 to cover her legal fees.
Writing on her GoFundMe page, she said: 'During the show, I referred to my husband a couple of times - perhaps 2 minutes- worth of reference in a 50-minute show. The main gist of those references was to tell the audience how sad I was that my marriage had broken down recently.
'He has complained about two performances of my show in London, and my shows at the Edinburgh Fringe.'
After his lawyers complained, the comedian made an undertaking not to mention him in any further performances of the show, but says that has not seen off the legal threat.
Reay's interest in free speech was heightened by the many years she spent living in China. And as a development producer she has helped make documentaries for the BBC and Channel 4 with vulnerable people whose voices are rarely heard under her real name of Beamont.
Reay, who is currently performing at the Adelaide Fringe in Australia, declined to comment further on the case to Chortle, citing legal concerns.
One review of Hard Mode said that the tale of her break-up was ' too raw for comfort'.
This is not the first time a comedian has been sued by someone she mentioned in her act. In 2009, American comedian Sunda Croonquist was sued by her mother-in-law - but the case was thrown out of court.
Blogger John Fleming has pointed out that the legal action is likely to bring more attention to the statements Reay's ex is trying to suppress... a phenomenon known as the Streisand Effect after Hollywood superstar Barbra tried in vain to keep a photograph of her property out of the public domain.
Published: 17 Feb 2018
What do you think?