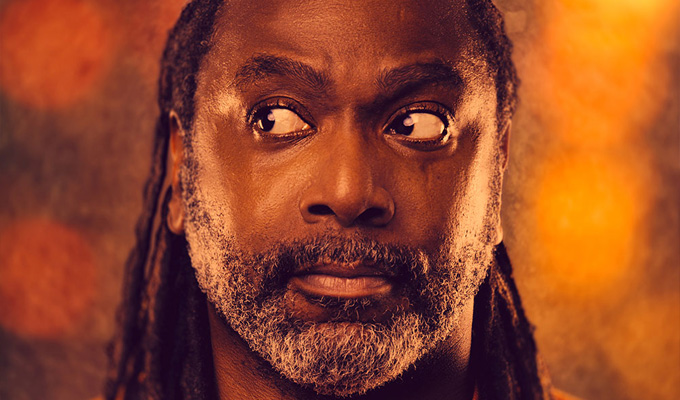 Reginald D Hunter returns to Edinburgh Fringe
Reginald D Hunter, mindreader Colin Cloud and Improvised musical Showstopper! are all heading back to this year's Edinburgh Fringe.
They are among the first acts to be announced by the Pleasance – six months before the festival starts – and will go on sale from tomorrow.
Hunter celebrates his 20th year on the Fringe with a new show at the EICC, where the Pleasance is again offering programming.
Daniel Sloss and Jimeoin will also be returning to their traditional slots in the same venue with their new shows, X and Result! respectively. Jimeoin also has a late-night version, titled Roast Chicken Result!
Elsewhere, Cloud will play the 750-seater Pleasance Grand with a new show, while at Pleasance Beyond, Pete Firman's new show Marvel combines comedy and magic.
At Pleasance One, Gyles Brandreth is back with a celebration of all things theatrical in Break A Leg! And Hal Cruttenden is back on the Fringe with his new stand-up show, which was named by his daughters: Chubster.
The first Fringe shows go on sale tomorrow, with others to be announced in March, April and May.
Underbelly had already confirmed it was back at the newly refurbished McEwan Hall with shows from comic ventriloquist Nina Conti and Irish sketch trip Foil Arms and Hog.
Published: 31 Jan 2018
What do you think?