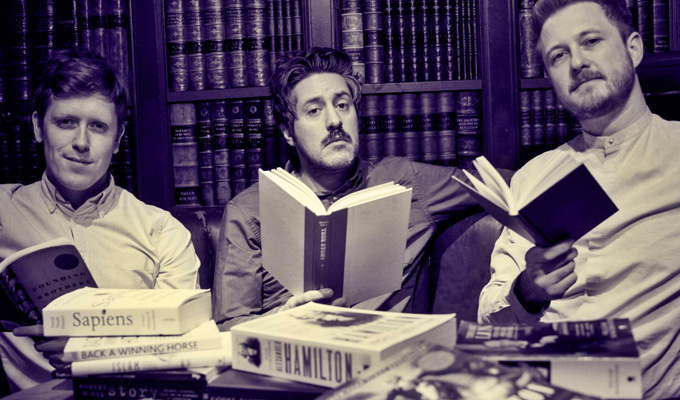 So-called experts...
This week's comedy on demand.
Regular
Originally commissioned by Channel 4 for their Random Acts strand of shorts, this is the directorial debut from comedian David Elms, who also wrote and scored the film. It stars Tim Key as a customer in a coffee shop, trying to strike up a conversation with the barista, played by singer-songwriter, Laura Marling. It's now available on Vimeo:
Fact Up!
This character comedy podcast, recorded weekly by a team of improvisers at London's Free Association theatre, has just racked up its 100th episode.
Hosts Chris Gau, Shaun Lowthian and Ian Thomas Day introduce a series of guest 'experts' to shed light on the topics thrown at them. This episode, aptly enough, covers the topic of anniversaries with Liz Kingsman, Matt Stevens, Clare Plested and Freya Slipper drafted in to share their 'knowledge'.
This latest episode is here.
Alan Partridge: Alpha Papa
It's your last chance for a while to watch the big-screen spin-off for free on iPlayer, as it expires just before 1am tonight.
The plot has Steve Coogna's alter-ego acting as an unlikely go-between, negotiating a siege at the radio station where he works after a laid-off colleague returns with a shotgun and a grudge.
Watch here
Tires, Etc
Here's a short web pilot created by US comedian Steve Gerben set in a Kwik-Fit style car servicing garage. It's a post-Office workplace mockumentary, based around colleague banter and customers expressing frustrations about their cars never being ready:
Published: 27 Jan 2018
What do you think?