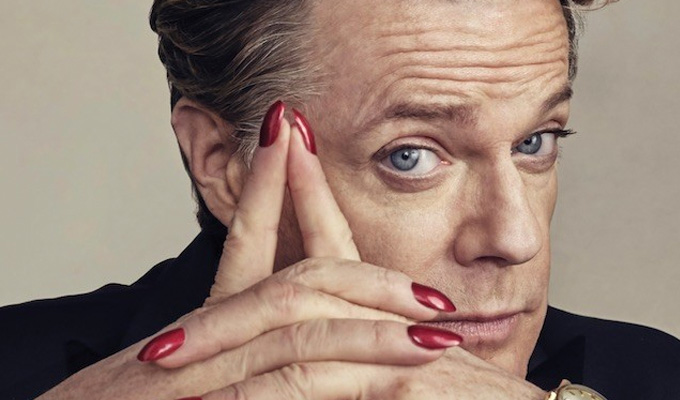 Eddie Izzard fails to get elected to Labour's guiding committee
Eddie Izzard has failed in his bid to join Labour's national executive committee.
The comedian came fourth, polling 39,500 votes from party members - but just three places on Labour's key decision-making body were up for grabs.
They all went to supporters of the grassroots Momentum movement loyal to Jeremy Corbyn, who all polled more than 62,900 votes. One of the new members of is Momentum founder Jon Lansman, alongside Yasmine Dar and Rachel Garnham.
The election is seen to have strengthened Corbyn's base within the party.
When long-term Labour campaigner Izzard announced his intention to stand in October, he referred to his personal challenges of coming out as a transvestite and said: 'I can break down barriers and make the Labour party more welcoming to groups who often feel isolated or excluded from taking part in the political process.
'We need to tap into the diversity within our movement and do more to increase involvement from a range of groups that I don't feel are represented enough in our party. That includes LGBT, disabled and minority ethnic people, as well as those who have suffered from mental health issues. Gender equality and increasing working-class participation is also vital.'
After the results were announced at midday, Izzard tweeted his congratulations to the successful candidates and said: 'I look forward to working with you to get a Labour government.'
Published: 15 Jan 2018
What do you think?