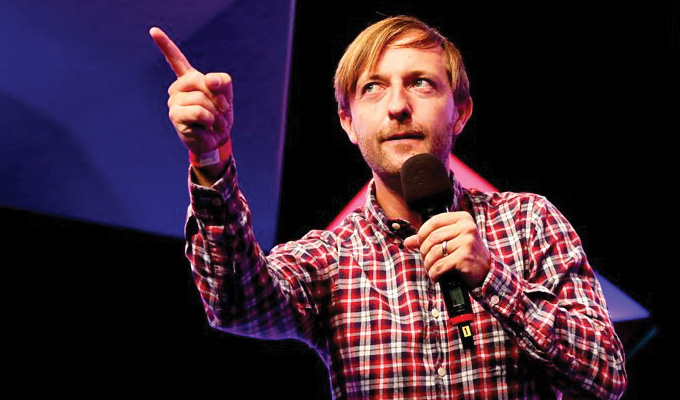 It's Showtime for Andrew Maxwell
The week's best comedy on demand.
Dave Green's Street View Show
Basically  a 'comedians chatting to comedians' podcast with pictures.  In each episode, Green interviews a different stand-up about important places in their life using Google Street View.
Comics to have taken part so far include Paul Sinha, Phil Wang, Tony Law and Bec Hill, and you can see them all on Green's YouTube channel here.
Andrew Maxwell - Showtime
You might have missed it for having other things on your plate, but Andrew Maxwell's latest Edinburgh Fringe – his 22nd! – was released via the on-demand service NextUp on Christmas Day. It's an hilarious and savvy show that covers a lot of ground from Brexit to terrorism, but always with an assured eye on the funny above anything else.
Release The Clowns
Release The Clowns is a new new 'open-door' comedy sketch podcast, with scripts provided by anyone who contributes ideas deemed good enough. It's now six episodes in, with the latest coming out on Christmas Day.
Out is produced by Nick Hildred, who was script editor of Radio 4's WeekEnding, and Alex Marion, formerly of the short-lived Freestival movement at the Edinburgh Fringe.
The back catalogue is available on iTunes, with a couple of episodes on YouTube - with more episodes promised in 2018. If you want to contribute a sketch, the first deadline will be on March 17, and scripts should be sent to clownshq@gmail.com .
Search Party
The second series of this US import landed on All 4 just before Christmas – and the dark comedy kicks off with the 'achingly hip, impossibly narcissistic and hilariously deluded' gang of Brooklynite millennials trying to bury a body. You can view the exclusive box set here.
Published: 30 Dec 2017
What do you think?