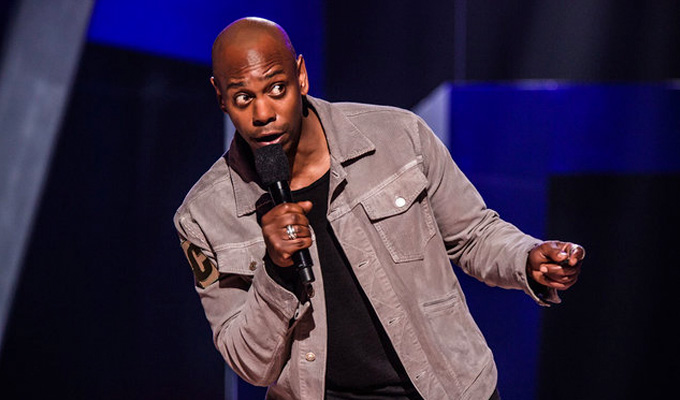 Happy New Year! Netflix to release TWO Dave Chappelle specials on Dec 31
Netflix has announced that two new Dave Chappelle stand-up specials will be landing on New Year's Eve.
The streaming service had previously announced that his show Equanimity, was to be released on December 31.
Now it has added The Bird Revelation to the same day's schedule – just over a month after it was filmed at The Comedy Store in Los Angeles on November 20, 2017.
Netflix released a trailer for Equanimity yesterday, in which he spoke about how Donald Trump was good for rich people like himself. 'You are poor,' the comic told the audience. 'He's fighting for me.'
The December 31 releases will be Chapelle's third and fourth comedy specials for Netflix.
Two older but previously unaired shows — Live at the Hollywood Palladium and Deep in the Heart of Texas: Live at Austin City Limits — were put our earlier this year.
Before the Chapelle shows, Netflix will release Todd Barry's comedy special, Spicy Honey, on Boxing Day.
Published: 22 Dec 2017
Recent News
What do you think?