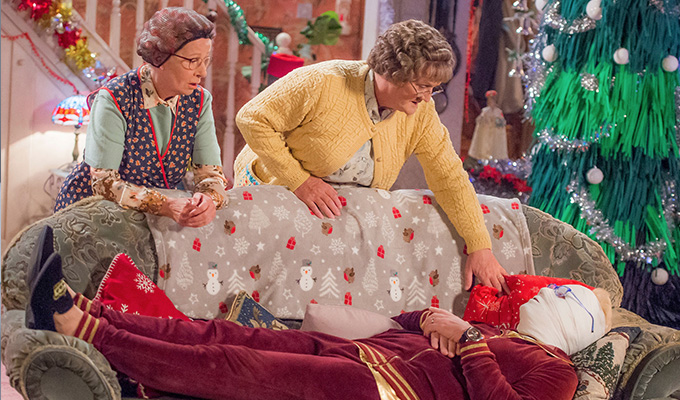 'No gay, no show'
Brendan O'Carroll says he turned down a Russian remake of Mrs Brown's Boys, because they wanted to cut out gay character Rory.
Speaking to Irish broadcaster RTE, 62-year-old O'Carroll said: 'They didn't want any gay [content], in Russia in particular.
'It would have been a nice little deal. It's a big country and so the fee you'd charge for the licensing is audience-related, so it's a big audience and it would have been a nice fee.
'But [they said] no gay, absolutely no gay. So I said no gay, no show. And that was it.'
Russia has a federal law that prohibits 'propaganda of non-traditional sexual relationships', which has been widely panned by human rights organisations.
O'Carroll also revealed that Romania threatened to cut out Rory in its remake, but in the end left him in, just as camp, but without any reference to his sexuality.
Earlier this year Rory Cowan, who played Rory in the series, decided to leave the cast after 26 years.
His replacement will be unveiled in the Christmas Day edition of the BBC One sitcom, with the character's new look explained by plastic surgery.
A trailer shows him seen arriving back home with his face covered in bandages. However it does not reveal who the new actor is just yet.
Published: 19 Dec 2017
What do you think?