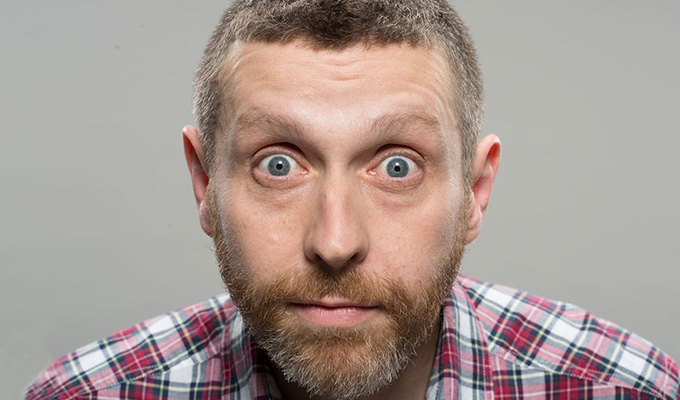 Baddish news! Dave Gorman axes Modern Life Is Goodish
Dave Gorman is to bring Modern Life Is Goodish to an end, because the stress of compiling the shows is too demanding.
The comic says he frequently works 10am to 5am putting the show together, and frequently round-the-clock, adding: 'It's simply not possible to keep doing that without making yourself ill.' Indeed, he fainted on stage while recording one episode in the first series.
In a long post on his website he admits that in many ways making five series of the show has been a dream job, and that to complain about the demands of coming up with new material when that is part of that job might seem churlish. But it has taken too heavy a toll.
'Creating 36 telly-hours in the space of five years is something I'm hugely proud of,' he said. 'There aren't many comics that will get that opportunity. And I like to think I respected the opportunity - and the audience - and always gave my all to it.
'It's hard to let go of such a wonderful opportunity. I know that if I wanted to make more I could. But I don't want to do it half-cocked. And I don't want to make myself ill doing it either. And I want to do other things too. I want to do more live work.
Gorman, who has a two-year-old son, Eric, has already announced a 2018 tour, and said that 'not working 100-plus hours a week is probably going to feel quite nice after five years of crazy. So it's probably best to leave it there.'
The comic also thanked broadcaster Dave for allowing such a pure, long-form version of stand-up on TV – 'not stand-up and sketches. Not stand-up and anything else. Not a package of discreet bits that could be edited together in a different order and make just as much sense' – saying that the nuances and pacing of longer shows are what comedy is all about, but which are rarely reflected on TV.
He also explained: 'The channel and I are actively looking for ways of working together in the future.'
The final episode in the fifth and final series of Modern Life Is Goodish airs tomorrow at 10pm.
CORRECTION: This article was amended soon after publication as it incorrectly stated that Gorman collapsed during filming of the fifth season, when it was actually during the first.
Published: 18 Dec 2017
What do you think?