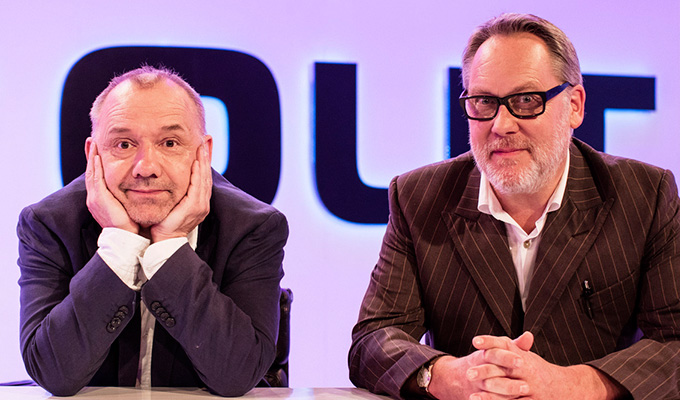 First pictures from Vic & Bob's Big Night Out
Here are the first photographs for the long-awaited return of Vic Reeves's Big Night Out after more than 25 years.
The show, now titled Vic & Bob's Big Night Out to reflect Bob Mortimer's equal role in the partnership, is coming to BBC Two on December 29.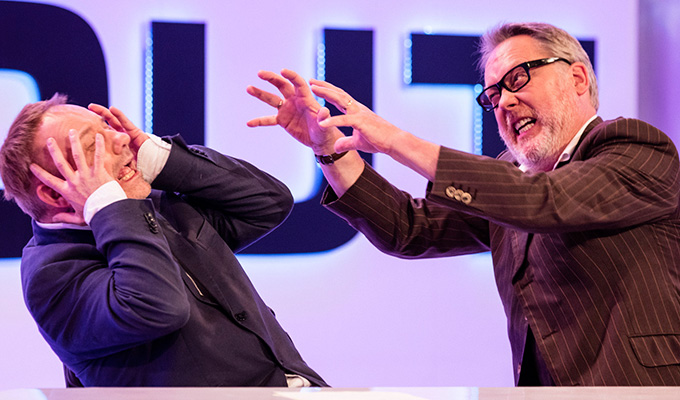 The half-hour special features many of the old favourites, as well as a reunion Matt Lucas, aka George Dawes from their subsequent show Sooting Stars. In this scene, set in a bar, he's sporting a very lively toupee: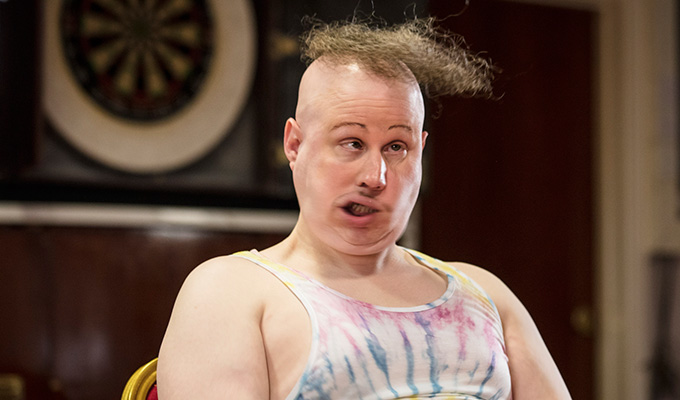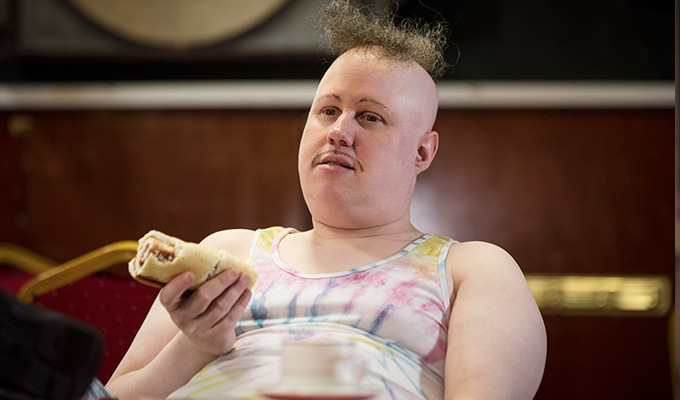 It also sees the return of Reeve's sour-lipped nemesis, Graham Lister, in Novelty Island: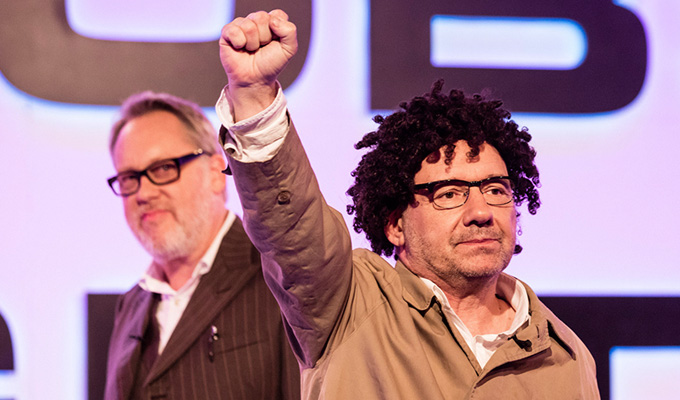 As part of that segment, Lister reaches towards some fruit though 8ft of piping: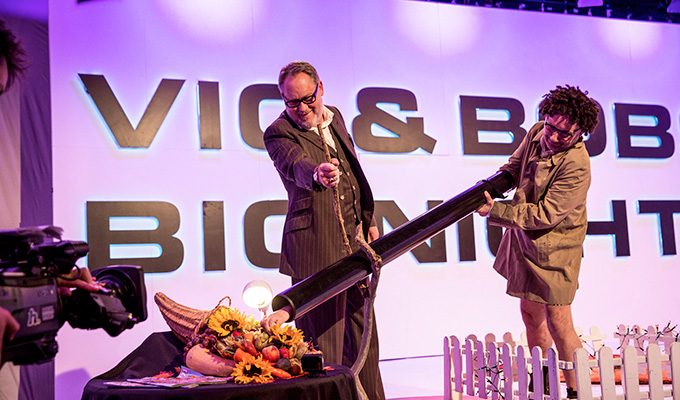 Still in Novelty Island, Vaun Earl Norman, playing 'Rod Stewart', finds himself on the receiving end of a mechanical butt-kicker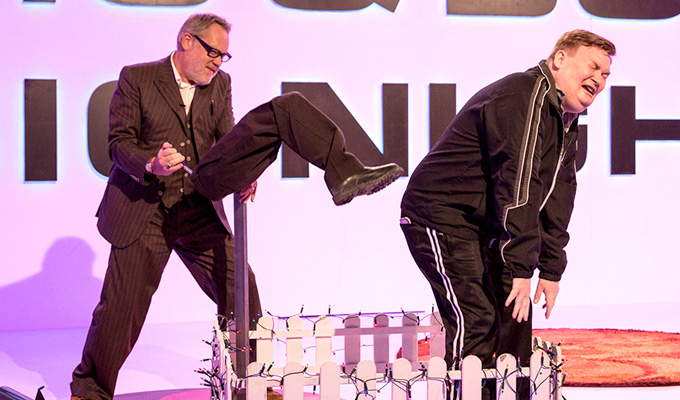 Big Night Out was originally broadcast by Channel 4 in 1990, based on the stage shows the pair used to perform at Goldsmiths Tavern in South London.
When the show was commissioned, BBC comedy chief Shane Allen said: ' With a mix of old and new characters, recorded in an intimate setting they give a modern spin on that rich tradition of English eccentricity that stretches back to the music hall, through Spike Milligan and The Pythons in creating characters that delight or baffle depending on who you are.'
These include large-foreheaded caricatures that fans have come to know: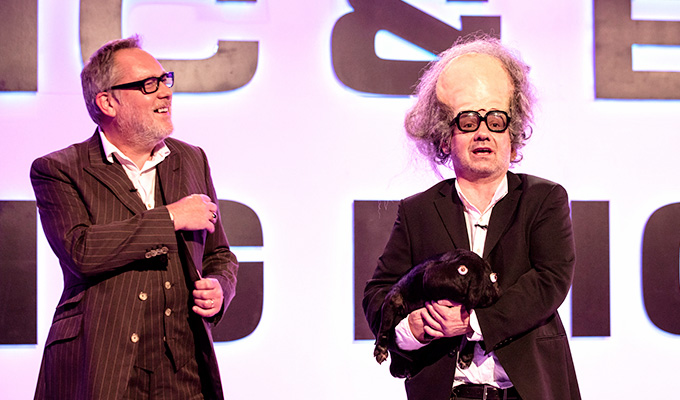 But we're not quite sure what's going on here:
Or here, though it appears to be from the same sketch...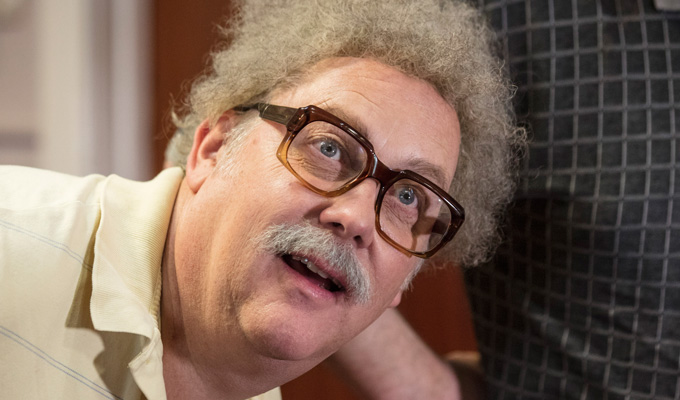 The new images, atken by Sophie Mutevelian for the BBC, show a remarkably uncluttered desk - given that it was festooned with horse brasses and other bric-a-brac in the Channel 4 original.
And there are also some backstage images, with Reeves, Mortimer and Lucas relaxing between takes:
Vic & Bob's Big Night Out will feature sketches shot on location – whereas the original was all studio-based – as well as songs, skits and stunts performed in front of a live audience.
This picture was taken at a photoshoot before filming started, as advance publicity.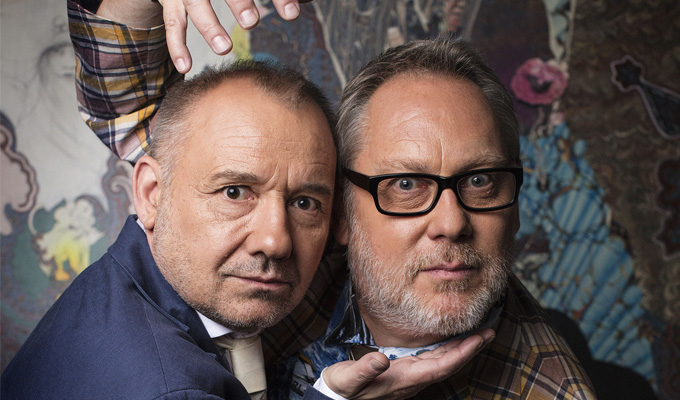 Published: 5 Dec 2017
What do you think?