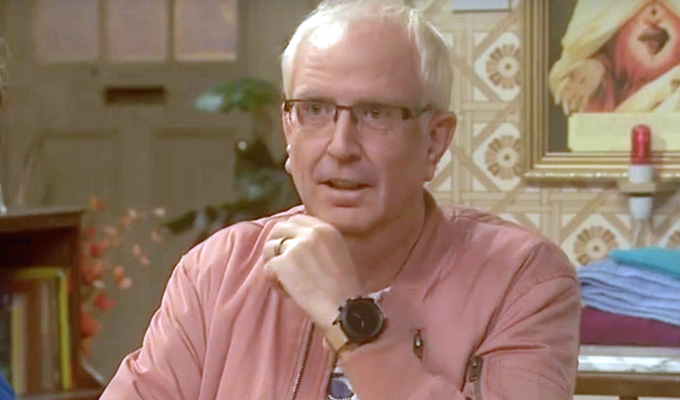 Mrs Brown's star replaces Al Porter in panto
Former Mrs Brown's Boys star Rory Cowan is to replace Al Porter in panto.
Porter stood down from the role in Polly and the Beanstalk at Dublin's Olympia Theatre after comedians came forward to accuse him of groping them.
Now 58-year-old Cowan, who stepped away from the hit BBC sitcom and stage show earlier in the year, says: 'I am very happy to be joining the cast of The Olympia Theatre panto. I am a huge panto fan and treading the hallowed boards of The Olympia is a privilege for me.
Porter, 24, was due to star in the panto, which he co-wrote with fellow stand-up Karl Spain, from December 15 until January 14. He had been in the annual show for 13 years, starting as a child star.
Porter has also resigned from his lunchtime slot with Today FM and there are question marks over his role in the Irish Blind Date, which he hosts, and a planned Radio 4 show which had been commissioned.
Provisionally titled Al Porter: The Men Who Made Me, the show was due to air next year and explore his love of light entertainment.
A spokeswoman for the station told The Times, which originally broke the sexual misconduct allegations: 'This isn't one we are going to be commenting on at the moment. It isn't due to be broadcast until next year and production hasn't begun.'
Porter has been accused of groping fellow performers backstage at comedy gigs, and of sending inappropriate messages to a musician who appeared on his radio show.
In a statement released on social media at the weekend, he said: 'I have been completely taken aback by reports in the media and on the social networks over the weekend, and by the scale and tone of the vitriol.
'While my conduct, which had been in keeping with my flamboyant and outrageous public persona may be regarded as offensive and unacceptable by many people, I at no time intended to upset anyone.
'Up until now, I had been unaware of these complaints or the impact of my conduct and I am truly sorry for any distress I may have caused in what I had regarded as light-hearted and good-natured circumstances.
'Although, on legal advice, I cannot comment on specific allegations at the present time, I nonetheless sincerely apologise to anyone I may have genuinely offended.'
Published: 21 Nov 2017
Recent News
What do you think?