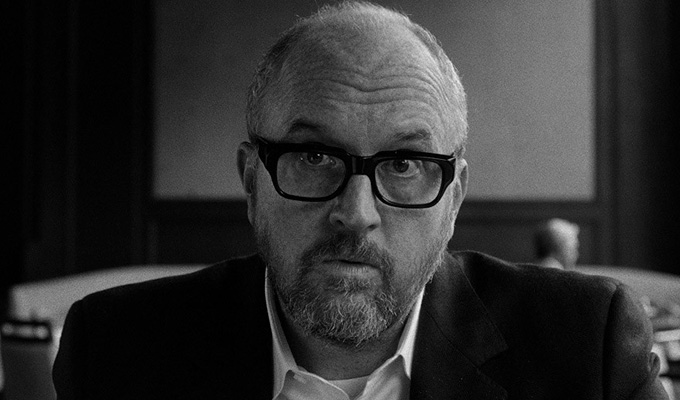 Now all screenings of Louis CK's movie are pulled
The release of Louis CK's new movie I Love You, Daddy has been scrapped following allegations against its creator.
Its New York premiere was scrapped at the last minute last night as it emerged that the New York Times was about to publish claims of sexual misconduct from five women.
Now distributor The Orchard, which paid a reported $5million for the rights to the film, has announced in a statement: 'The Orchard will not be moving forward with the release of 'I Love You, Daddy.'
The movie was scheduled to be released across the US next Friday.
Written, directed and financed by CK, the film is about a 17-year-old girl, played by Modern Family's Chloe Grace Moretz, who falls in love with a 68-year-old filmmaker (John Malkovich). In one scene, a character is seen aggressively mimicking masturbation in front of others – which has parallels to some of the claims against the comedian.
Backlash against CK has already prompted HBO to axe him from a Night Of Too Many Stars comedy benefit that it plans to broadcast next Saturday and dropped all his past projects from its on-demand service. FX, home to other shows including his series Louie, is reviewing the situation.
CK's representatives have yet to comment on the unfolding story.
• How Louis CK's reputation now lies in tatters.
Published: 10 Nov 2017
What do you think?